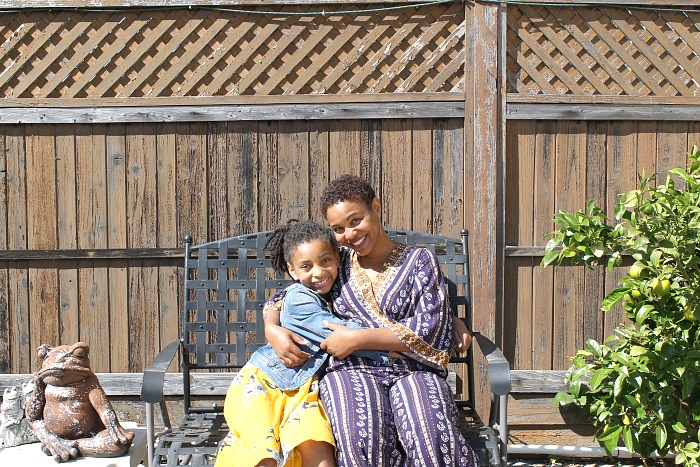 The relationship I have with my tween daughter is everything to me.
The only thing I ever wanted when I found out I was having a daughter was to be a good mom to her.
What does that mean? Well, I want her to know that she's loved, trust me, and feel comfortable telling me everything.
More than anything, I wanted us to be connected.
I know how important it is to stay close to my daughter.
Working on our bond now pretty much guarantees she'll keep me in the loop during her juicy teenage years.
Every mother / daughter relationship is different, and it took me some time to figure out what works for us.
My daughter is an extrovert who loves to talk.
Her love language is quality time.
If we're hanging out together and talking, she's good.
I can do that.
But what about girls who need something different?
Maybe your tween daughter is shy and gets uncomfortable when you ask her questions.
Perhaps she likes hugs and you're not a touchy feely type mama.
Don't worry.
I promise, y'all can still connect.
What are some ways to connect with your tween daughter?
If you want to connect with your tween, start by asking them what they might want to do.
As our children start to get older, the things they are interested in might be different than what we remember.
Instead of a trip to the zoo, they might prefer going on a hike with you.
Your child might enjoy watching a movie together rather than following you around everywhere like they did when they were a baby.
Here are 100 ideas of ways for you to connect with your tween daughter.
Give them a try.
Your daughter might not know it now, but the two of you having a close relationship will benefit her for years from now.
Connect with your girl for her—and for you.
Use technology.
1. Text your tween daughter throughout the day to let her know you're thinking of her.
2. Start a TikTok account and create videos together.
3. Create a video of her using pictures from when she was a baby. Watch it together.
4. Use a video messaging app like Marco Polo app to communicate when you're not together.
5. Send her emails of funny memes or blog posts you come across.
6. Find a podcast you both like and listen to it together. Even if you listen to it separately, you can still talk about it later.
7. If she's okay with it, follow her friends on social media. You don't have to engage with them, but at least you'll know what's going on in their lives so that you'll have context for things she might tell you about them.
8. Listen to audiobooks together. Make sure you're both involved in selecting the book.
9. Learn about the games they love like Fortnite and Roblox. Play with them, or just watch them play.
10. Stay updated on the apps and sites your daughter is visiting. Ask her to explain them to you. Be interested in the things that she's interested in.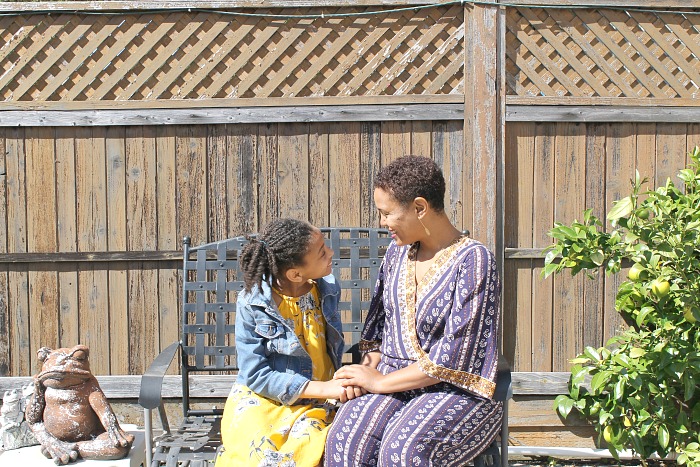 Do things for her.
11. Coach your tween daughter's sports team.
12. Sign up to be room mom for her classroom.
13. Chaperone field trips when you can.
14. Pack her lunch. Slip affirmations or sweet notes inside her lunch box.
15. Clean up her room for her. Sure it's her responsibility, but doing it occasionally will endear you to her.
16. Let her overhear you talking positively about her to other people.
17. When you grocery shop, buy a special treat that's only for her.
18. Read a book to her. It doesn't matter if she's a tween, she'll still appreciate a read aloud.
19. Make a scrapbook of all of her accomplishments. Make sure she sees you working on it.
20. Tuck her in at bedtime.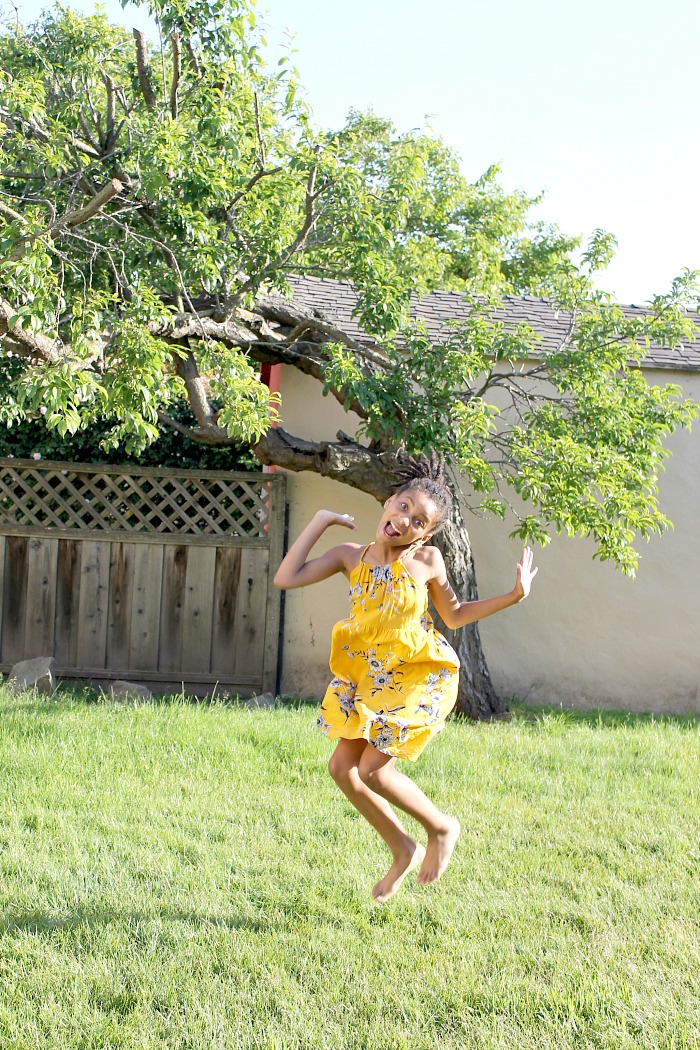 Do things with her.
21. Volunteer together.
22. Go on biweekly Mommy & Me dates.
23. Plan a weekend trip for just you and your tween.
24. Sign up for and run a race together.
25. Make Sunday #SelfCareSunday. Give each other facials, deep condition your hair, and polish your nails.
26. Take a dance class with her. Or jewelry making. Or karate. Anything would work!
27. Pick a night to make dinner together.
28. Host a mom/daughter playdate with some of your mom/daughter friends.
29. Pick something to fangirl about as a pair. It could be Harry Potter, BTS, anything that you can go crazy over with each other.
30. Work on a long-term project with your tween. You might grow a garden, redecorate her bedroom, or see 12 plays in a year. Find something that you can both dig into.
Communicate with her.
31. Start journaling with your tween daughter.
32. Talk to her about your childhood and what it was like for you growing up.
33. Write letters to her and mail them when you go out of town for work.
34. Start a text chain with your tween daughter and other members of your family for jokes and other fun conversations.
35. Ask her questions and really listen when she answers.
36. Check in on things that she talked to you about before. Remember what your tween shares with you.
37. Let her know you have an open policy and that she can tell you anything even if she did something wrong.
38. Be a mom of your word. Do what you tell her you're going to do.
39. Clearly set your expectations with her about everything from school work to playdates. Make sure she knows where you stand and there's no confusion.
40. Listen when she talks and don't always feel like you have to interject with advice.
Ask her questions.
Here are a few questions that will help you two stay connected!
41. What makes you feel happy?
42. Is there anything that I could do to help you do better in school?
43. What's something that you'd like the two of us to do together?
44. Tell me about your friends! Who are you closest to? Why do you like them?
45. What's something about me that you really want to know?
46. How do you feel I'm doing as a mom?
47. What's something about you that you want me to know?
48. What are your dreams? How can I help you reach them?
49. What makes you feel nervous / anxious / sad?
50. Do you think we have a close relationship? Why or why not?
Need more questions? Check out my journal, Just Us Girls: A Shared Journal for Moms and Girls.
Read a book together.
These books would make great mother / daughter reads.
51. The Baby-Sitters Club by Ann M. Martin
52. Holes by Louis Sachar
53. One Crazy Summer by Rita Williams-Garcia
54. Blubber by Judy Blume
55. The Hunger Games by Suzanne Collins
56. Twilight by Stephenie Meyer
57. Brown Girl Dreaming by Jacqueline Woodson
58. The First Rule of Punk by Celia C. Pérez
59. Anne Frank: The Diary of a Young Girl by Anne Frank
60. Front Desk by Kelly Yang
Be silly with Your tween daughter.
61. Start a pillow fight.
62. Have a sleepover with her in her bedroom.
63. Get dolled up and take selfies together.
64. Make up a dance routine.
65. Write a song together.
66. Throw flour at her when you're baking in the kitchen. You can always clean up the mess later.
67. Call her into the living room for a spontaneous dance party.
68. Have a karaoke night. Mom goes first!
69. Surprise her with a water fight on a hot day.
70. Watch a funny movie together and really let yourself get into it. Laugh, Mama!
Learn a new skill together.
71. Download an app like Duolingo and practice a new language together.
72. Take a free class on Skillshare in a subject you're both interested in.
73. Choose a complicated recipe from a cookbook and make it together.
74. Sign up to get CPR and First Aid certified.
75. Keep an eye out on free workshops at your library.
76. Pick something new to learn together and teach yourselves from Youtube.
77. Head to Home Depot and take one of their weekend workshops.
78. Sign up for a crafting class at Michael's or Joanns.
79. Teach your daughter something that you used to do back when you were her age (i.e. cootie catchers or friendship bracelets).
80. Buy an all-inclusive craft kit and complete it together.
Include your tween daughter.
81. Take her on business trips with you when you can.
82. Ask her to help you create the family's meal plans.
83. Give her a role in planning your family vacation (maybe she can research activities for you to do).
84. Talk to her about major family decisions (like moving or picking schools). Ask her what her thoughts are about things.
85. Give her real responsibilities in your household and compliment her when she does well.
86. Let her know why you make the decisions you make when it pertains to her. Don't just say yes or no. Give details.
87. Ask her for feedback about things that you're working on for yourself. What does SHE think of your business idea?
88. Have a girls night out that includes kids and moms occasionally. Let her get to know your friends.
89. Try not to make decisions that impact her without including her.
90. Ask her what she thinks you could do to be more connected.
Keep it simple.
91. Ask your tween daughter to ride with you when you're going to run a quick errand.
92. Drop in her room when she's relaxing, sit on her bed, and just check in.
93. Put your arm around her when you're watching a movie together on the couch.
94. Ask her to sit in your room and keep your company while you're getting dressed to go out.
95. Attend her games and recitals, and be engaged.
96. Put your phone away when you're together.
97. Look her in her eyes when she's talking. Let her know you're paying attention.
98. Share regularly with her about your life. Talk to her about your day at work, and what made you happy.
99. Be actively engaged in her life, social and otherwise.
100. Tell your tween daughter that you love her every day.