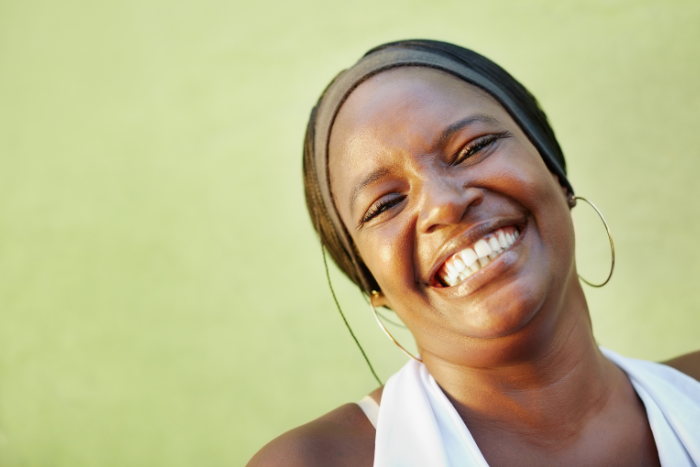 We're almost there, y'all. The end of the school year.
As we head into April and closer to the year ending, things can start to feel kind of chaotic. My oldest child is graduating middle school this year, so this year is going to be even more hectic than ever.
Still, I'm committed to prioritizing my health and well-being even as we manage the end-of-year projects, parties, and other events, which is why I've put together a list of daily prompts for April that are all about finding moments of calm during the busyness.
There is a suggestion of an activity that focuses on filling your soul for every day of the month. I take into consideration that time can be a bit scarce during this season, so the activities aren't complicated. I just want us all to use these activities as an opportunity to slow down, take a breath, and find some calm.
Do you know how we show up for other folks? Let's show up for ourselves the same way this April.
30 Things To Do In April
1. First day of April! Write down your intentions for the month.
2. Take a few minutes to stretch or do some light exercise to start your day off right.
3. Write down three things you're grateful for today.
4. Make a playlist of your favorite uplifting songs to boost your mood.
5. Take a break from social media today. (Check out this post on doing a social media detox for tips.)
6. Try the 4-7-8 breathing exercise before bed tonight to help you fall asleep easier.
7. Take a selfie and marvel at what a beautiful person you are.
8. Make your favorite comfort food tonight.
9. Send an email to someone you admire and tell them why they inspire you.
10. Take a bath or shower. Add a shower steamer or essential oil to the water for extra relaxation.
11. Listen to a guided meditation to help you de-stress and unwind.
12. Set a timer for 30 minutes and declutter or organize an area in your home that needs it.
13. Write down your favorite affirmation and keep it somewhere visible as a reminder. (Here are some self-love journal prompts to check out.)
14. Try a new hobby or activity that you've been curious about but haven't made time for yet.
15. Take another social media break and call or text a friend or loved one instead.
Remember to check in with those intentions you set at the beginning of the month!
16. Write down one thing you've accomplished recently that you're proud of.
17. Try a new recipe (like lemon-marinated kale) today and treat yourself to a nourishing meal.
18. Spend some time outdoors. Turn off your phone and be present.
19. Make a vision board showing your goals for the rest of the year.
20. Try out a new hobby today, or pull out an old one you haven't engaged with in awhile.
21. Take a moment out of your day to have a dance break.
22. Watch a funny movie or TV show and have a good laugh.
23. Get out of the house and reconnect with a friend in person.
24. Go through your clothes and get rid of things that don't represent who you are anymore.
25. Do something kind for someone else today.
26. Start a new book. Carve out time each day to get lost in it.
27. Journal about something that brings you joy and why it's important to you.
28. Do something fun today like bowling or putt-putt golf.
29. Take a break. Say no to doing things today and focus on yourself. (Read more on how to say no.)
30. Write down what you're looking forward to in May.
What other things can you do for you in April?