Where should You have a Birthday Party for your tween girl?
Every year, moms search all over trying to find the best place to have a birthday party for a tween girl.
For my daughter's first birthday, I hosted two parties for her. Since then, I've scaled back a lot, but we obviously still love to celebrate her special day!
As she gets older, I'm starting to run out of ideas, though. I'm always asking myself, "where can I have a birthday party for a tween girl?"
Thankfully, many of our favorite stores are stepping up to the plate and recognizing that parents need help with birthday parties.
I've been so surprised to discover that many of our favorite stores offer parties that are perfect for Ayva and her tween friends.
They're right in line with their interests, and the best part? I don't have to clean up afterwards!
Some of these parties are extremely affordable, too. I had one party for Ayva for 15 girls for about $100 total. TOTAL, y'all.
That's the location, activity, party host, snacks, and cake.
Plus my baby girl was happy when it was all over. It doesn't get any better than that!
What to consider when planning a birthday party for a tween girl
When you're trying to decide where to have your tween's party, there are a few things you need to consider. Some of the places can be a bit expensive depending on the activity, so your girl might not be able to invite all of her friends.
The other challenge that sometimes come up is if parents want to hang around and the space is small. Most retail spaces who have recently added birthday party options don't have a ton of room for folks outside of the guests and the birthday girl's parents.
Make sure to let families know that the party will be a drop-off event in the invitation.
Michael's
Ayva's first party in a store was at Michael's. We had a breakfast event for her friends, and they did a craft. We did a design your own party for just $50 plus supplies, and the kids decorated bird houses. I spent about $25 on art supplies, plus $50 or so on bagels, yogurt, fruit, and cupcakes.
Michael's also has a themed party package for $120 for up to 8 guests ($10 per guest for additional guests) if you just want to bring food and show up.
Both party options come with a party host, which is incredibly helpful!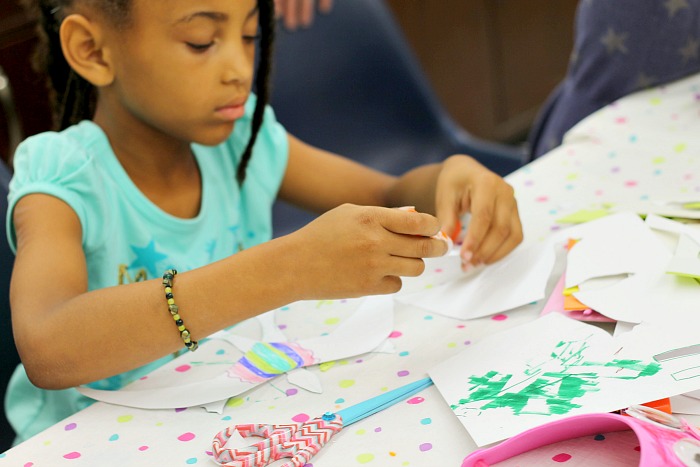 Joann
Sticking with the craft theme, Ayva also had a party at Joann when she turned 8. She was in her slime phase, so after consulting with a store associate, we booked a "sparkly slime" themed party for $150 for 12 kids.
The price ranges from $125 – $180 depending on how many kids you're inviting, and all of the supplies are included.
I love the spacious classrooms at all of the Joann stores I've been to, and the extra space makes it a perfect birthday party a tween girl and her friends who love to move around.
Lush
What is it about tween girls and bath bombs? Who am I kidding? I totally know the fascination behind them. They're…the bomb! #MomJoke Okay, but did you know that Lush, the home of the bath bomb, offers birthday parties? We were in the store recently and were so thrilled to discover that for $300, Ayva and her six closest friends could have a 2-hour private shopping experience where they'll learn how to make bath bombs!
For an extra $50 per person, she can invite up to 12 people. You won't find this on the website, but in store I was told that all guests will receive a gift card to use in the store, too!
Justice
We were in Justice shopping the other day (as a mom and her tween daughter would do) and saw that they offer parties! It's only $25 per person for a minimum of 4 people. The girls will get to do a fashion show and do a little shopping.
It's not really clear how long the parties last, but you need to contact your local store and pay in full before the party is confirmed, so you can get more clarification there. You can also book online at shopjustice.com.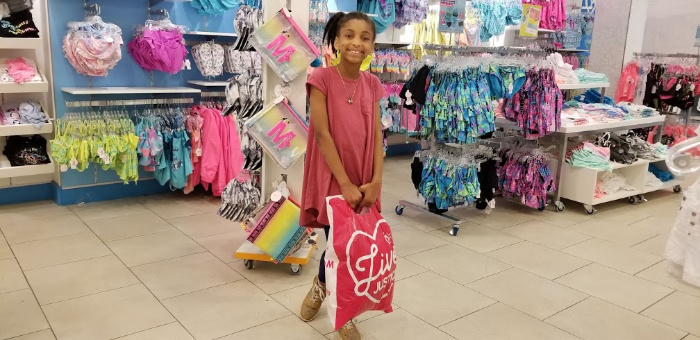 Chuck E. Cheese's
Hear me out. Chuck E. Cheese's is a fantastic place a birthday party for tween girls! I was a little surprised myself at how much it's changed. It's still loud, and there are definitely kids running around, but the layout is much more conducive to parents having a good time, too.
The birthday party area is separate from the rest of the general fun zone, and after the kids eat, you can sit and chill while the birthday girl and her friends play.
The pricing is pretty inclusive and there are always deals and coupons that you can use to make it even more affordable.
Birthdays are supposed to be special, but that doesn't mean you have to do a ton of work to make it that way. Check out any of these stores for super unique experiences that are less work for you!