Read about our extra fun birthday party at Chuck E. Cheese's in this sponsored post!

The easiest way to become a cool kid when I was growing up was to have a party at Chuck E. Cheese's. From the games to the pizza, nothing topped CEC when it came to celebrating a birthday. Fast forward a million years, and Chuck E. Cheese's is still one of the most coveted birthday party destinations. For some reason, though, I had forgotten how fun Chuck E. Cheese's can be. Ayva had a party there recently, and now I remember why I would beg my parents to take me back in the day!
For Ayva's 8th birthday, I promised her several birthday parties. The past year was filled with lots of changes for our family, but Ayva handled it all like a champ. She certainly deserved multiple celebrations. She loves Chuck E. Cheese's so a birthday party there was a no-brainer. Not only would she get to have fun at one of her favorite places, but I didn't have to do any work!
How Birthday Parties Work at Chuck E. Cheese's
It's super easy to book a birthday party at Chuck E. Cheese's. I went online, picked the location of my choice, selected a date and party type, and paid a deposit. I received a confirmation email right away. A few days before the party, a Chuck E. Cheese's cast member called me to make sure I was squared away. That was it. It literally took me 5 minutes to plan Ayva's party.
There are several party packages to choose from: Star, Superstar, Mega Superstar (which comes with unlimited play), and Eat More Play More. There is also the option for a VIP Birthday Party where you can reserve a VIP Party on Saturday or Sunday and get the whole party area to yourself at the earliest timeslot before the restaurant opens for one hour.
Every party comes with a party server, two hours reserved table space, and a Ticket Blaster experience for the birthday child. Since Ayva and her friends are all 8 and older, I went with the Eat More Play More party. It's geared towards older children and includes 3 slices of pizza per child. In addition to that, the kids get 55 points each on their Play Pass.
Once we arrived, our guests received their Play Pass (the players card that takes the place of tokens) and had time to play while our Party Host put in our food order. She called them back to the table when the food arrived. There was more time after they ate, then we had the birthday celebration. Since Chuck E. Cheese's is always free to visit, we were able to stay after our 2 hour party allotment for the kids to just hang out and play. We just moved from our reserved table space and found another spot to put our things. This was the easiest party we've ever had!
The Food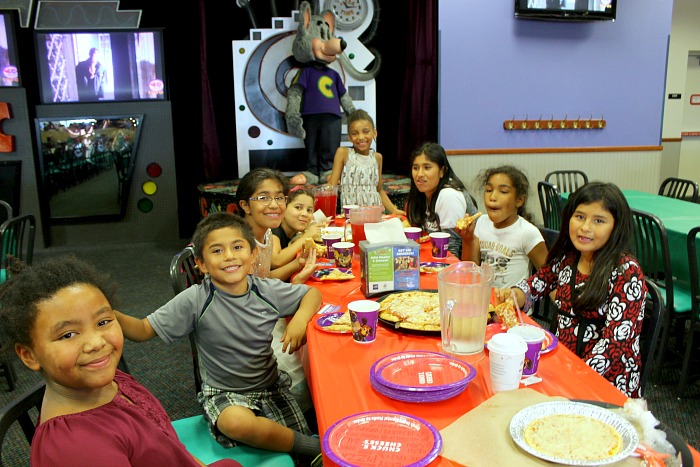 Chuck E. Cheese's is known for its pizza, and for good reason. It's really good! We received a free cinnamon pizza in addition to the pizzas for our party. Our location had a fully stocked salad bar that can be added on, and lots of other food options like chicken wings and breadsticks. We did have one child in our party who doesn't eat foods containing gluten, so I was glad to know we could purchase a personal-sized gluten free pizza for her.
We brought our own cupcakes, but you can add cake, ice cream, dippin' dots, or giant warm cookies to your package. We did get to take advantage of the Sweet Summer Birthday Promotion where we received free cotton candy because our party had more than 12 children. This promotion is good for parties booked and held from June 5 through September 30 with 12+ children.

Birthday Celebrations at Chuck E. Cheese's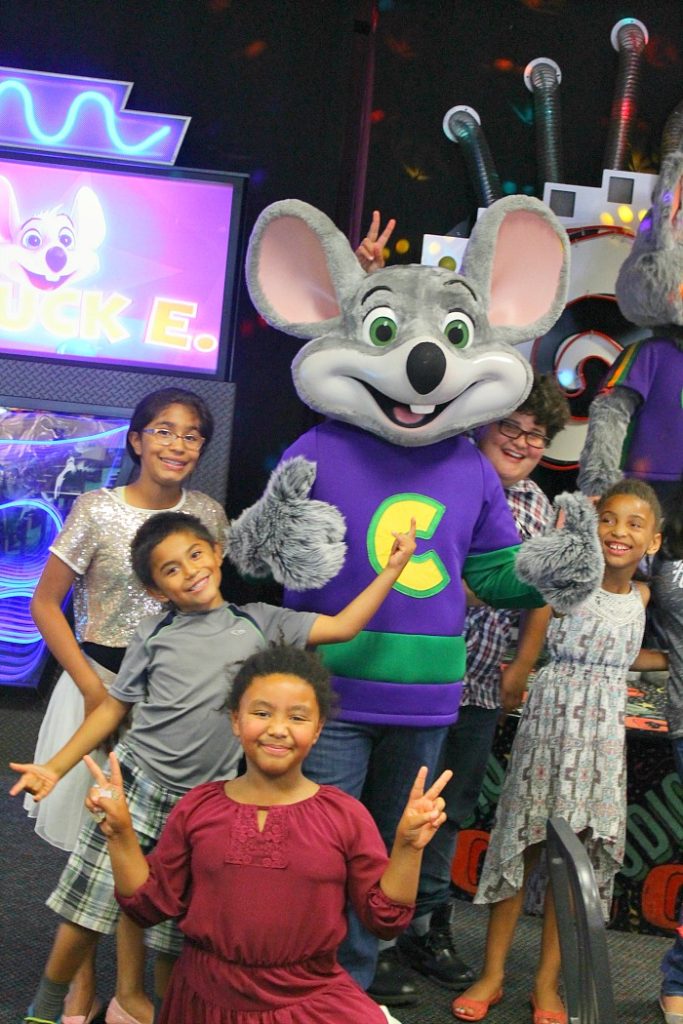 The best part of the party was the birthday celebration. Chuck E. Cheese came out and danced with the children as they did a birthday countdown. Then everyone sings to the birthday child. Afterwards, Ayva was able to get time in the Ticket Blaster. It was so fun to watch her try to gather as many tickets as she could while her friends cheered her on!
After having a birthday party there, it's easy to see why Chuck E. Cheese's is America's number one place for birthdays. Ayva and her friends had a great time, and I didn't have to do anything! Win / win!
Find out more about birthday parties at Chuck E. Cheese's by visiting their website, following them on Twitter, Instagram, and Facebook.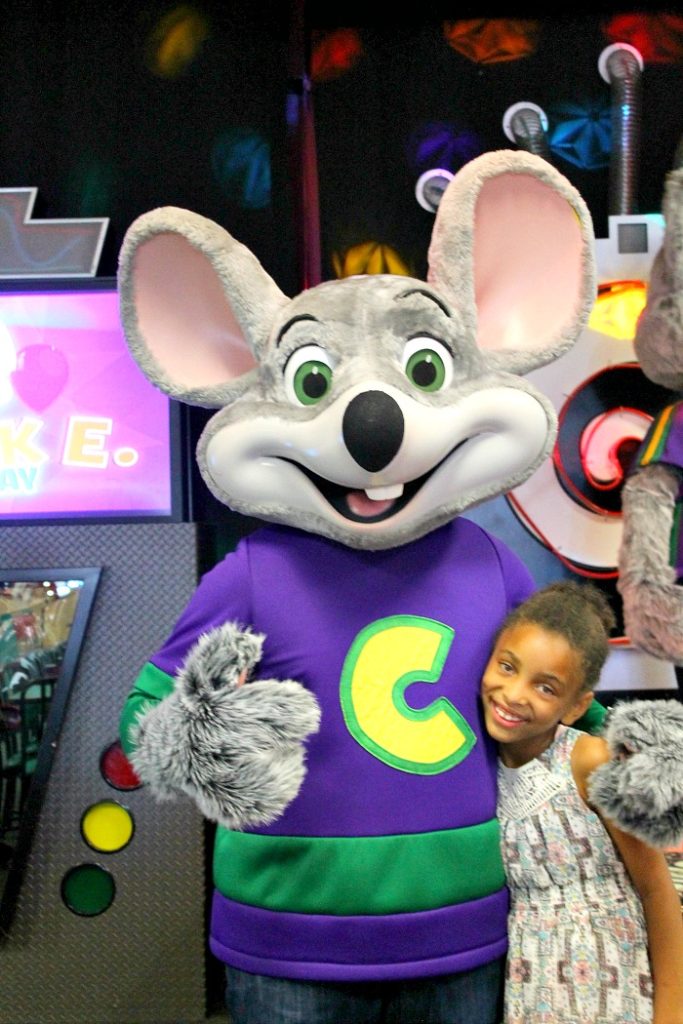 This is a sponsored conversation written by me on behalf of Chuck E Cheese's. The opinions and text are all mine.