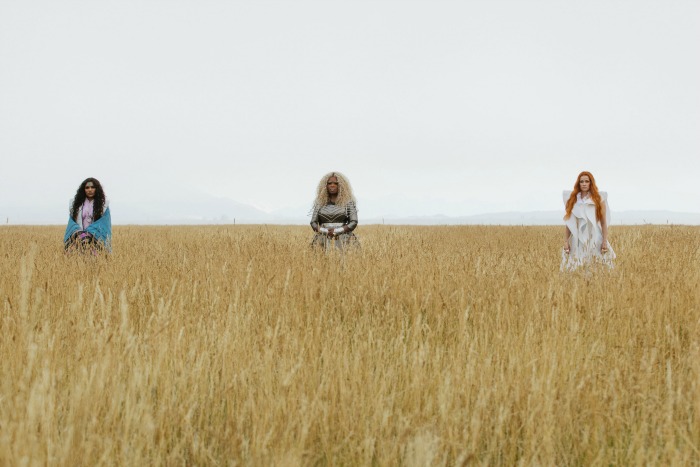 I met Oprah Winfrey. I interviewed her, Mindy Kaling, and Reese Witherspoon, and it was one of the highlights of my writing career. Warm and open, the women who play the Mrs. in A Wrinkle In Time were everything we were hoping they would be in our small group conversation.
Like most women my age, I grew up watching Oprah, and I fell in love with Reese and Mindy on television and in movies. These women are trailblazers who have created opportunities for themselves, and other women, to tell diverse stories and connect.
They shared everything from their favorite lines in the movie (Mindy's is "a wound is where the light enters". Oprah's is "do you know how many millions and millions of events had to occur as they did in order for you to become exactly the way you are") to backstage talk about a girl crush on J-Lo, they shared their very best with us.
Just being in the room with these women, I left out feeling inspired and motivated to tell more stories. Here are the five most inspiring takeaways from our interview.
5 Inspiring Quotes from The Mrs. from A Wrinkle In Time
Oprah Winfrey: Isn't the blogging world fantastic? Look at this new world we're living in where everybody gets a voice and has power and authority to speak and have what you say mean something, it's incredible really.
Reese Witherspoon: There's power when women are together, and talking. Not when they're the only woman in a movie or the only woman in a board room or the only woman who's a manager at her company. The power of that to young women to say, we're not against each other. When we get together, we create abundance. That's been a driving part of my career. The more I collaborate with women, the more we create for each other. That's a concept that we need to put into our little girls' brains.
Mindy Kaling: The cast (of A Wrinkle In Time) is so inclusive. I've never seen anything like that. I think that as a young woman I would have felt so much joy from watching it and felt so much happiness from seeing that. As a dreamer I think was I would I wouldn't have to dream quite so hard to picture myself on screen.
Oprah Winfrey: What I do know for sure is that everybody's goal is whether they can articulate it as such or not is to live a life that matters and a life that has meaning.
Reese Witherspoon: We all deserve to be loved, We all deserve to be. To tell our stories and be the the center, the lead of our own movie, the captain of our ship.
About A Wrinkle In Time
From the studio:From visionary director Ava DuVernay comes Disney's A Wrinkle in Time an epic adventure based on Madeleine L'Engle's timeless classic that takes audiences across dimensions of time and space, examining the nature of darkness versus light, good versus evil and, ultimately, the triumph of love. Through one girl's transformative journey led by three celestial guides, we discover that strength comes from embracing one's individuality and that the best way to triumph over fear is to travel by one's own light.
A Wrinkle In Time opens on March 9, 2018 and stars Storm Reid as Meg Murry, Levi Miller as Calvin, Deric McCabe as Charles Wallace, Gugu Mbatha-Raw as Mrs. Murry, Mindy Kaling as Mrs. Who, Reese Witherspoon as Mrs. Whatsit, and Oprah Winfrey as Mrs. Which. The film is directed by Ava DuVernay.
Follow the #WrinkleInTimeEvent hashtag for continued coverage of the film!