Cracker Barrel for Christmas gifts? YES! Check out some great ideas in this sponsored post!
While most folks know me as a Philly girl transplanted to California, I'm really a southern girl at heart. I grew up in North Carolina, went to college there, and grew into a young adult in the South. I love biscuits, pound cake, and sitting in a rocking chair on the porch waving at folks as they drive by. You know. Southern things.
I'm always looking for ways to celebrate my down south culture. For years, when I was living in Philadelphia, Cracker Barrel was my connection to back home. I'd go there on Saturday mornings for biscuits and bacon, or fried apples and pancakes. No matter what I ordered, I always had to get my hashbrown casserole! Breakfast would end with a walk through the gift shop to pick up old-fashioned candy, cute trinkets or a gift.
We don't have a Cracker Barrel here in Northern California (although I hear that we're getting one soon!). Thankfully I can get my favorite Cracker Barrel products online and just in time for the holidays! From my daughter to my mother-in-law, I was able to find something for everyone on my list. Here's what I found!
The Best Holiday Gifts at Cracker Barrel
Yummy Food
If you have friends and family like me who aren't close to a Cracker Barrel, consider picking up one of their delicious samplers. In addition to the Breakfast Bundle with Cracker Barrel's famous Natural Syrup and Buttermilk Pancake Mix, there are other options that include meat, fried apples, coffee, and more!
For the Kids
Part of the fun of eating at Cracker Barrel is playing with the peg puzzle at the table while you're waiting for your food. This Wooden Elephant Puzzle is just as interesting, and is sure to keep my daughter engaged. Also, it looks so cute when it's all put together, doesn't it?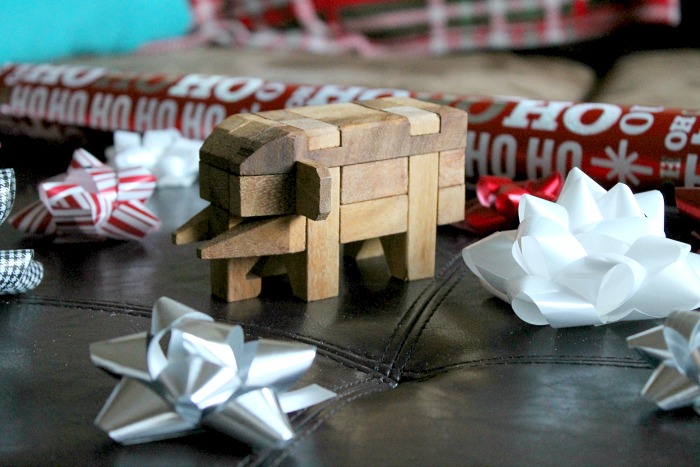 Kitchen and Cooking
My mother-in-law is always cooking good meals. The best cook in your family would love anything from the Oh Gussie! line. A collaboration with Lodge Cast Iron, this is a gift that will last a long, long time! In addition to the casserole dish that I purchased, there's also stoneware, gorgeous marble and stone pieces, and other dish options.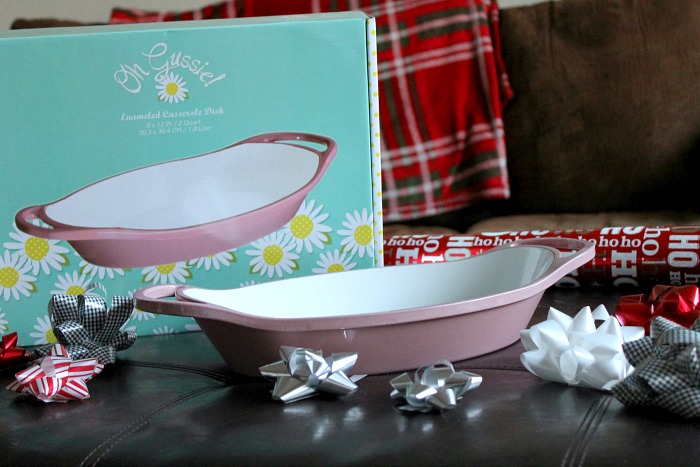 Family
Your family can play Checkers, Tic Tac Toe, and Super Tic Tac Toe with this 3-in-1 Jumbo Checkers Set. This would make a great "something to share" present. If you get one to gift to someone, get one for your own family, too!
Hostess Gifts
There are so many holiday parties this time of the year! Keep a hostess gift on hand that they'll actually want to use. Cracker Barrel had this great Sea Salt Sampler Kit, and I knew it would be perfect for an end-of-the year potluck that I'm going to! There are dozens of affordable hostess gift options, like the lodge print silicone wooden spoons at Cracker Barrel. The hardest part for me is giving it away. I WANT TO KEEP IT ALL!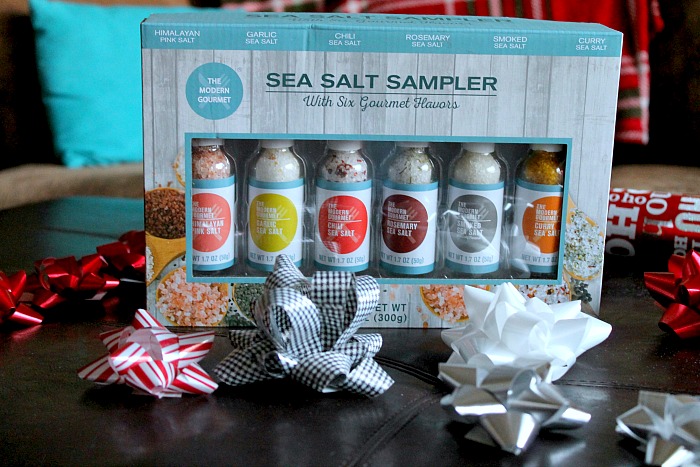 Save 30% on gifts from Cracker Barrel online
Now do you understand why I love Cracker Barrel so much? It's just too easy to shop online and find fantastic gifts at really fair prices! Visit shop.crackerbarrel.com to find your perfect gift at Cracker Barrel. Make sure you use the promo code JOY30 for 30 percent off your entire online purchase! Hope your holidays are as sweet as Cracker Barrel fried apples!