It shouldn't be difficult to find Christmas books about Jesus.
As much as I love the holiday season with all its sparkling lights, gifts, and yummy treats, make no mistake about it—I know the true meaning of Christmas.
We're celebrating the birth of Jesus Christ, and that's really why it's my favorite time of the year.
It's like a big old party for the entire month, which is all good, as long as we remember who is our guest of honor.
It's especially important, I think, to help little children stay focused on what Christmas is about.
Christmas is about Jesus, and it's easy to lose sight of that with everything else going on during the holiday season.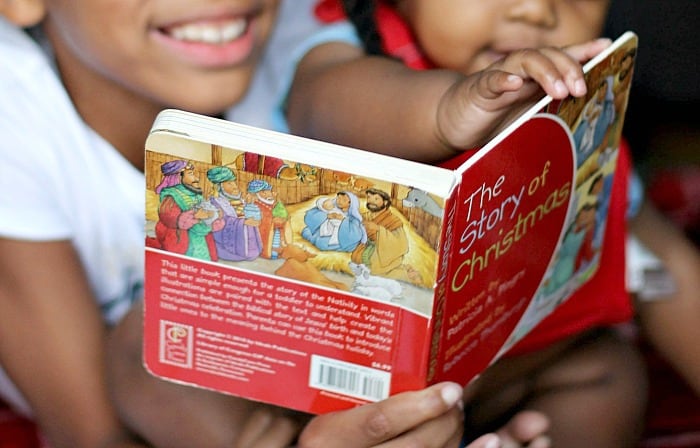 These books for little ones will help you to bring the message of Jesus' birth to your family, and remind why this time of year is so special. (this post contains affiliate links)
Truth In The Tinsel: An Advent Experience For Little Hands
Only $7.99, this book is a perfect way to engage in the advent season with your little ones. Ayva and I can't wait to get started on the crafts, and learning more about the time of Jesus' birth!
Christmas Books About Jesus for the Family
There are a lot of Christmas books out there, but it's not as easy as you think to find books with Jesus as the focus.
These books are just as sweet as they are teaching little ones about the glory of the Nativity.
Christmas Books About Jesus
If you believe that Jesus is the reason for the season and want to teach that to your kids, too, these books will help!