Email me at brandi@mamaknowsitall.com
Check out my video content!
CLICK HERE FOR THE PITCH BOOK BUNDLE!
Hello there!  I'm Brandi, a Northern California African-American mom blogger, the mother of a fabulous 7-year-old, a newborn little boy, and wife  to an outrageously loving husband (read our incredible love story).  We just had our second child in April 2017, so check out all of the fun Pregnancy & Baby content I've been creating! My daughter and I moved to Oakland, California in 2012 from Philadelphia, Pennsylvania where I had lived for almost 10 years. We love everything about the West Coast, from the farmer's market to Disneyland, and it's clear to me that we were absolutely destined to be California girls!
Who Is Brandi?

Nearly 6 years ago, I was a single mother living in Philadelphia and was looking for a way to both celebrate and  work through the challenges of being a new mom. I started Mama Knows It All to chronicle my own personal journey. This site has evolved, though, and now it is a resource for women all over the world who are looking for encouragement as they figure out what being a mom means for them. In addition to helpful tips and information, I share intimate stories about my life and my family to let other women know that regardless of their circumstances, they are not alone.
I have a degree in Speech and Theater, and for just about a decade, I was a Creative Educator, teaching playwriting and drama to youth all over Philadelphia. I  also wrote interdisciplinary curricula, and created the D.R.A.M.A. Queens program (Dream Realizing and Mission Accomplishing Queens) to encourage positive self-esteem in girls and women. Uplifting girls and women comes naturally to me, and I've carried that same D.R.A.M.A. Queens attitude into Mama Knows It All!
At the end of 2014, I founded Courage to Earn: A Community for Brave Entrepreneurs. Over 1000 women digital entrepreneurs are members of this supportive group where we do everything from host educational webinars, network, collaborate and meet up in person. What can I say? Empowering women is my thing! Check out my live videos almost daily on Periscope and connect with my community and me!
Email me at brandi@mamaknowsitall.com
Meet The Family

Ayva, my spunky 7-year-old is really the reason that I'm blogging at all. A lover of books, dancing, and all things princess, this little girl keeps me on my toes and makes the sun shine brighter in my world! Ayva is a second grader at a Catholic school and an exceptional reader. She's my little blog helper!

Terrence, our sweet Papa Bear, has taken to fatherhood like a champ. Calm and organized, he loves cars, traveling, and is the reason Ayva and I are USC Trojans and 49ers fans. A non-profit manager, his heart is as big as his handsome smile!
And introducing—
Jamie, the newborn. So far he seems to like milk, sleeping, and having his diaper changed. Stay tuned for more to come!
About The Blog
I had no idea when I first started this blog how much it would change my life! Since 2010, I have been fortunate to have opportunities open up for me like becoming a contributor on SheKnows and Babble, a brand ambassador, and working with national brands like CVS/pharmacy, Johnsonville Sausage, Kmart and many more. I love partnering with agencies on sponsored posts, reviews, press trips and experiences for brands and companies that my family and I authentically use in our lives. In July 2014, I was honored to be recognized as one of mom.me's Top 50 Mom Bloggers!
In addition to working with brands, I am also a contributing writer at BabyCenter, Babble, Community Builder at Courage to Earn and love to publish on LinkedIn.  Check out my portfolio on Contently.
Popular Posts
If you look through this blog, you'll see that I cover a lot of different topics that appeal to busy, three dimensional women. One day I might talk about what it's like to raise a little Black girl, or pushing through depression, and another day I could be sharing tips on making the perfect cup of french press coffee. Life is amazingly diverse and full of so many different experiences. That's what I share on Mama Knows It All. Here are a few of my favorite (and most popular) posts: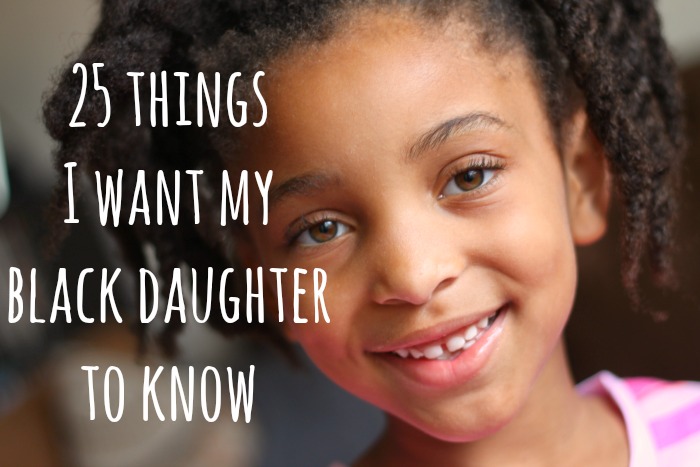 Brand Ambassador and Influencer
My goal for this blog is to not just work with brands and organizations. I want to be a true partner in sharing information, inciting excitement and building real relationships. A few of my most popular partnerships in 2015 were Whirlpool Everyday Care, CVS/pharmacy #CVSTrailmakers, Sweet'N Low, and many more. My audience really responds to my anecdotal posts that feature brands to help enhance their lives. Please email me at brandi@mamaknowsitall.com to discuss partnership opportunities!
Let's Connect!
Send me an email at brandi@mamaknowsitall.com
Follow me on Twitter at @BrandiJeter