This shop has been compensated by Collective Bias, Inc. and its advertiser. All opinions are mine alone.
#FueltheLove #CollectiveBias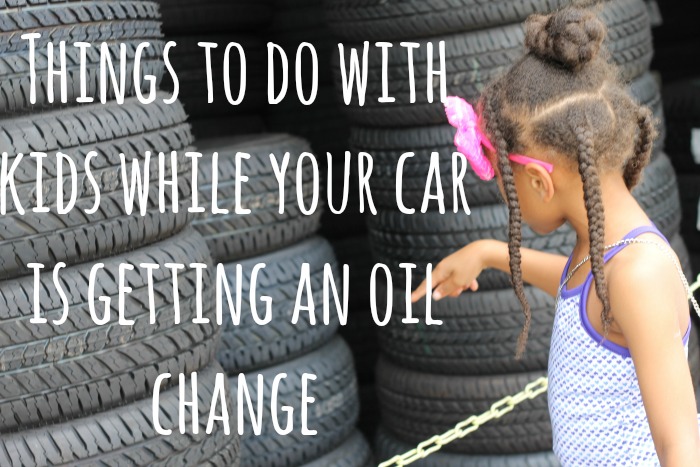 Ayva and I have been real road warriors this summer. Even though she's only been out of school for a couple of weeks, we really have been seizing the day and going on tons of new adventures. Because we're in the car so much, and since it's been so long since I had an oil change, instead of heading out to do an activity like bowling or visiting the zoo, we headed to Walmart. Ayva was a little bummed at first that we were running errands instead of our usual fun day activities, but I promised her that we'd still have a great time.
We headed to Walmart in Pleasanton which was an adventure in itself. Pleasanton is about 10 degrees hotter than Oakland, which made both Ayva and me very happy. I pulled my car behind the short line of other vehicles waiting for an oil change, and headed inside to check in with the Auto Care folks. When I checked in, I discovered that my Pennzoil oil change with Platinum Full Synthetic oil was on rollback for $45.88. The High Mileage oil change is even less than that! In fact, determining how much I was saving became the first activity that I did with Ayva. I had her subtract the rollback price of the oil change from the regular price to see how much money we were saving. Her eyes lit up when I told her she'd gotten the answer correct, and that she could use the money I was saving to purchase something inside of Walmart.
We walked around the store to shop a bit, picked up a snack, and then headed outside to check on our car. We got outside just in time to see the mechanics changing the oil, filling up all of the fluids, and checking the tire pressure. As I explained to Ayva what they were doing, one of them walked up to Ayva and explained why it was important to check the tires. I thought it was really nice that he engaged her. She was super pumped, too, and couldn't wait to tell Terrence why he needs to check his tires later on when we got back home.
There were so many tires around that I asked Ayva to count them. First she counted them individually, then by twos, fives and tens. Learning can happen anywhere, even at the Walmart Tire & Lube Center! I have to admit, I was even kind of proud of myself for coming up with that one! Counting tires is so easy, AND it's educational! Win/win! We also walked around the store and I pointed out various signs for Ayva to read. Then, we played a game where she guessed the price of an item, and then scanned it to see if it was right. It was really fun!
We were in and out of Walmart in about 2 hours, and Ayva was able to stay busy the entire time. In fact, as I was driving home, she fell asleep! My car was riding smoother than it had in awhile, so I'm sure it was the gentle ride that did her in. Even though we spent the afternoon in Walmart, she was still was able to have fun. I was, too!
Tomorrow we're back to our regularly scheduled adventure. I feel better knowing that I'll be able to drive an extra 500 miles vs. a dirty engine this year thanks to the Pennzoil protection. The Riley Road Warriors will definitely need that!