I'm getting back to my cute self. Thanks to Naturalizer for sending me fly boots to help!

Can you believe that there was a period in my life of about 3 years when I didn't own a pair of sneakers? I'm serious! In the summer and spring I wore sandals and in the fall and winter I wore boats or clogs. Yes, clogs. Don't hate. I love me some clogs! It was after I had Ayva and my shoe size went up so my sneakers were too tight. The occasion to wear sneakers never came up, so I forgot I didn't have any until 20 minutes before I was forced to purchase them because of a Zumba class I wanted to take. Once I had them, I lived in them and my cute shoes and sandals were pushed to the back of the closet. This winter, I decided that even though I own multiple pair of sneakers now, I want to get back to my cute self.
But, here's the thing. I want to be cute and comfortable. I don't play that "walking around with my feet hurting" stuff! Fortunately, Naturalizer boots are not only fly, but they feel good when you put them on. I love Naturalizer sandals for that very reason, and was pumped to try out a pair of boots. I picked the Analise in Black and Grey Leather with a 3 inch total heel height since black and gray are my colors of choice. What can I say? I love a good, dark neutral.
Although the color is neutral, the boots themselves are full of flavor. I put them on and had to cha cha a bit. They were lightweight, weren't tight around my calves, and the only reason I remembered I was wearing heels at all is because my sashay felt extra sassy. Okay! What do you think? Do you like them?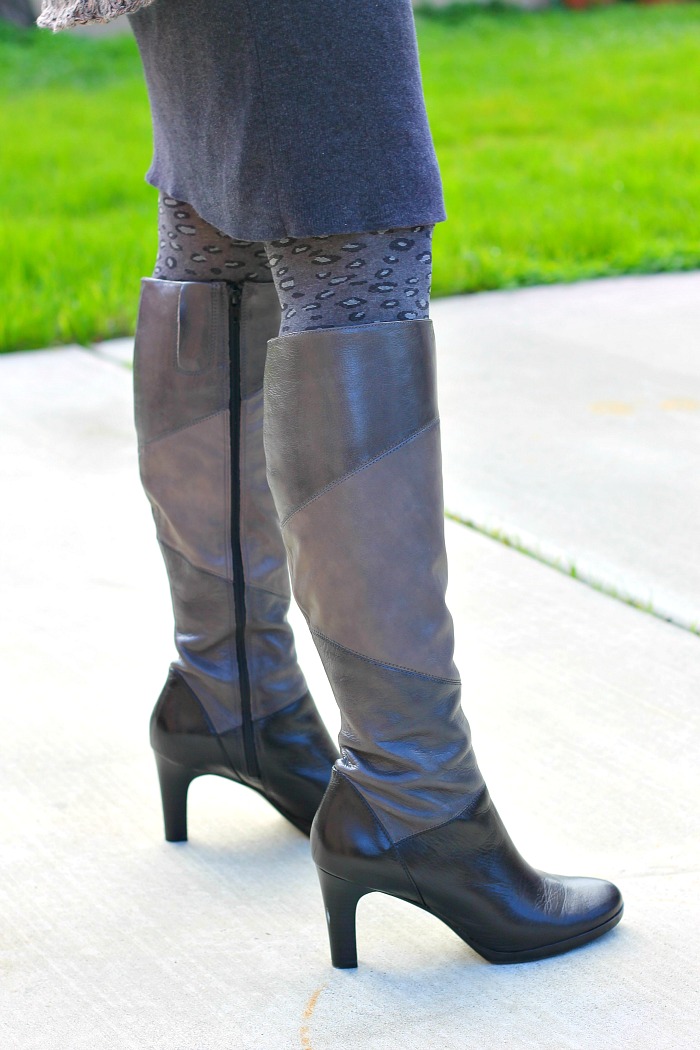 Whether you're trying to get back to your old cute self or you just need to add some flavor to your wardrobe, Naturalizer has you covered. I just checked on them and they're on sale right now, so head over to Naturalizer to get them!