Honey Bunches Of Oats sponsored this Fried Ice Cream recipe experience!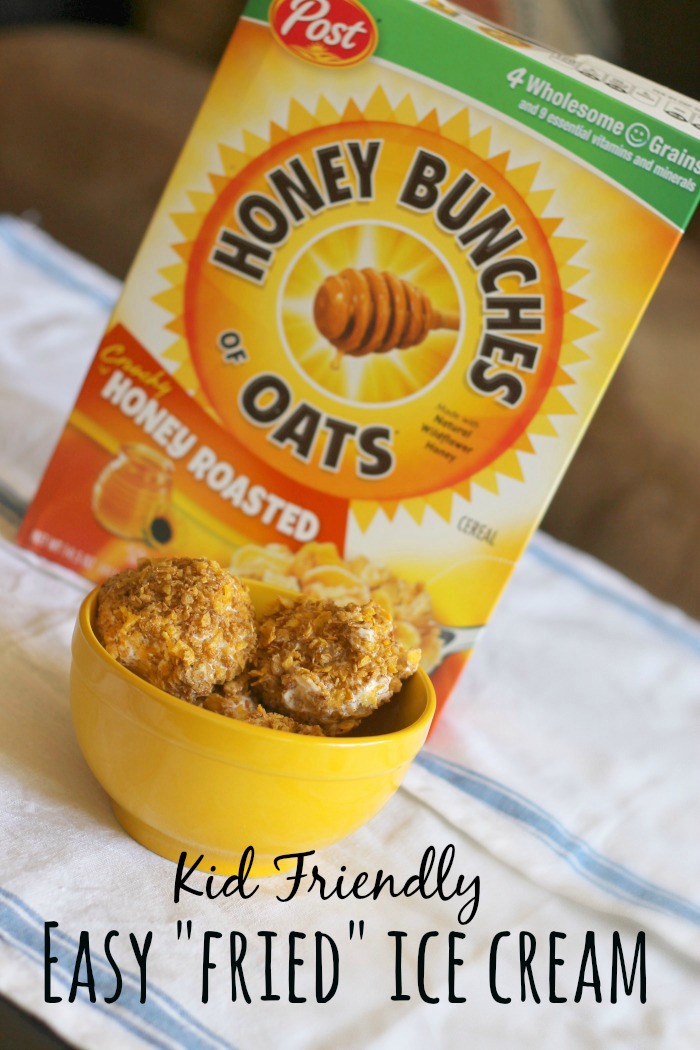 Do y'all remember the chain restaurant from back in the day that used to have fried ice cream? I can't remember what it was called, but it was a Mexican place and they gave their fried ice cream a shout out in every commercial. Our family never ended up visiting (by the time we made it to one location, they had shut down), but I've never been able to shake that desire to try fried ice cream.
That's why it's so odd that I'm just now having my first fried ice cream experience. Well, "fried" ice cream experience. Ha! The folks at Honey Bunches Of Oats sent me a box of the cereal and some ideas for out of the bowl recipes to try. Ayva and I deliberated and decided to give the fried ice cream a go. I mean, why not? It's the type of recipe that was made to bond with a 6-year-old over. From the crunching of the cereal to handling cold ice cream with bare hands, and the inevitable mess that you'll have to clean up after you're done filling your belly, oh yeah. It's perfect for mommy/daughter time!
I have permission to share the recipe with you all, so feel free to give it a try! We made a few revisions in our version. Ayva doesn't like coconut so we didn't add that, and we swapped chili powder with cinnamon. You still get the spiciness, but not quite the heat. After all of these years of waiting to try Fried Ice Cream, I have to say, this rendition was definitely worth it!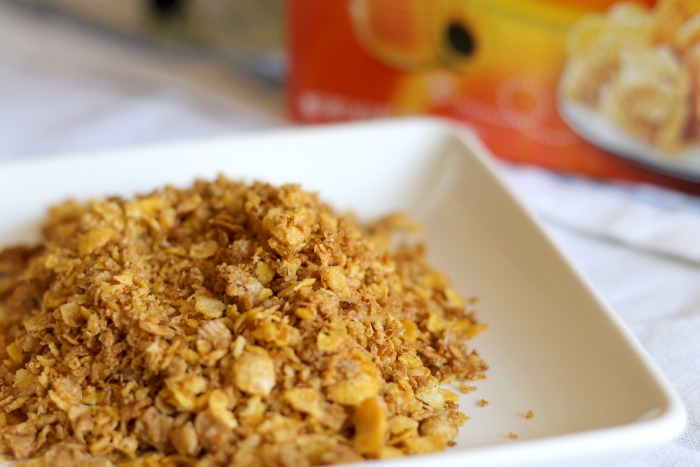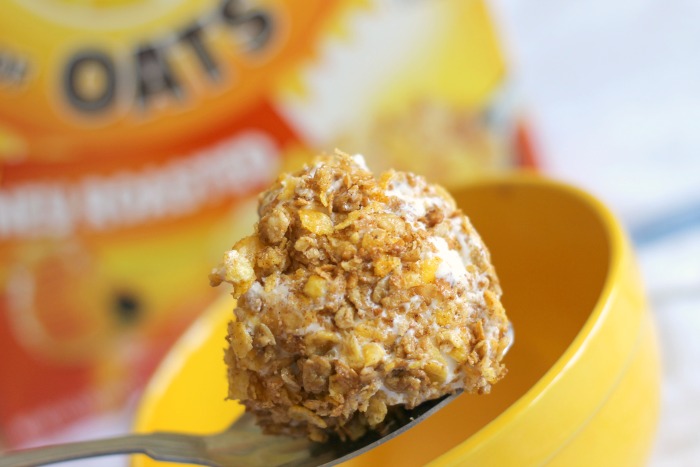 "Fried" Ice Cream with Cinnamon-Chocolate Sauce
Prep Time: 30 minutes
Total Time: 1 hour 30 minutes
Serves 4, 1 ice cream ball each
Ingredients
"Fried" Ice cream:
1 cup Honey Bunches of Oats Almond cereal
1/2 cup shredded coconut
1/4 teaspoon chili powder
1 Tablespoon vegetable oil
2 cups vanilla ice cream
Cinnamon-Chocolate Sauce:
1/2 cup semi-sweet chocolate chips
3 Tablespoons heavy cream
1/2 teaspoon cinnamon
Directions
Place cereal in a medium bowl and lightly crush with your hands or the back of a wooden spoon. Add coconut and chili powder and combine.
In a large skillet, heat vegetable oil. Add cereal and coconut mixture and fry until it is golden brown and toasted, about 5 minutes. Remove from heat and cool completely
Using a 1/2 cup measure, scoop ice cream and quickly form balls with your hands. Place on a small try and immediately return to the freezer for at least 30 minutes or until the balls are firm.
Remove ice cream balls from freezer and quickly roll each ball in the cereal and coconut mixture. Return to freezer for at least another 30 minutes or until the balls are firm again.
When ready to serve, combine the chocolate chips, cream and cinnamon in a microwave safe bowl and microwave for 30 seconds. If the chips are not completely melted, stir and microwave for an additional 30 seconds.
Serve each fried ice cream ball with a drizzle of cinnamon-chocolate.
Follow Honey Bunches of Oats on Twitter, Instagram and Facebook. Make sure to check out their website for more fun recipe ideas!