Welcome, Journal Friend!
Whether you're a longtime journal writer with dozens of emotion-filled volumes on your bookshelf, or a newbie to the practice, I'm sure I have something that will resonate with you.
I've created a range of journals, designed with love and care to cater to you in whatever season of life you're in.
FREE DOWNLOAD
"30 Days of Lists: Self-Reflection One List At a Time"
As a token of my gratitude for your purchase of a journal or devotional, I invite you to download the month-long journal, "30 Days of Lists"
In this exclusive journal, you'll find a month's worth of thought-provoking prompts that will help you self-reflection. Each day, you'll explore different aspects of your life, from cherished memories to future dreams, personal growth, and wildest aspirations.
This journal is carefully crafted to help you celebrate your uniqueness, find clarity in your thoughts, and nurture your creative spirit.
And the best part? Not only do you get the free journal, but you also join our journaling community! You'll be the first to know about new releases, exclusive discounts, and more freebies!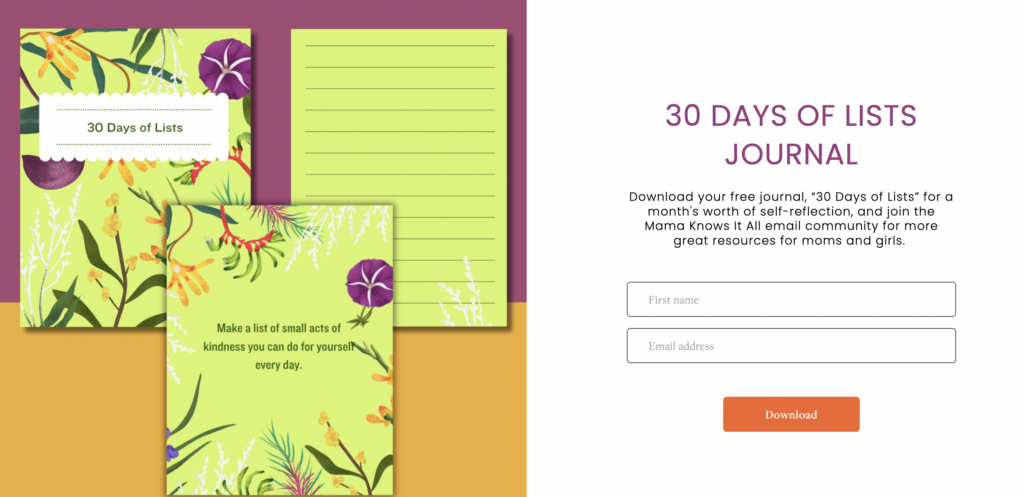 Mama Knows It All Journals