Thanks to Zazzle for partnering on this review. This post contains affiliate links.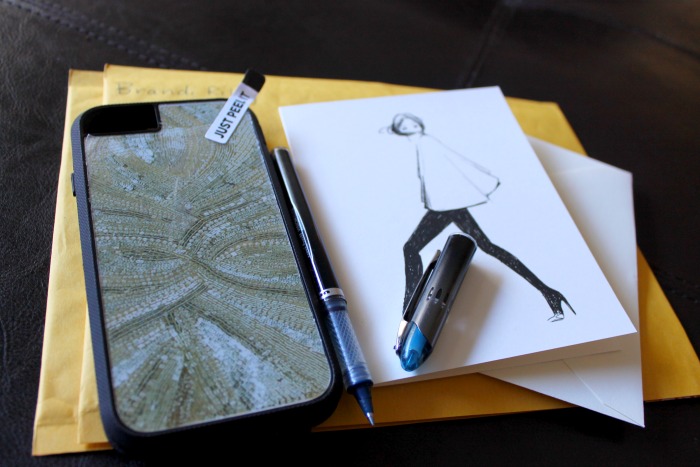 It's a discussion that couples around the world have been having for the last few weeks. There've been debates, possibly even some separations, but there was no escaping "the talk". Terrence and I had "the talk", and after contemplating for weeks, we decided that neither of us was going to get the iPhone 6. I've decided to stick with my Android for now, and Terrence is going to wait for next year's Apple offering. So, that leaves me with a sweet iPhone 6 case from Zazzle.
Fortunately, the case won't go to waste. My friend Lynda from MommyPowers has the iPhone 6, and it just so happens that the case I purchased from Zazzle suits her personality perfectly! When I was selecting the case a couple of weeks ago, I wanted something that was extra girly. The case that Zazzle sent is exactly that. The design is called "Tri Color Glitter Look" and is a print of a beaded and sequined design. When you hold the phone case up to your ear, it does look as if it's really beaded, which I like! The sides of the case are black and sturdy (which, apparently the iPhone 6 bends? so you'll need that), with all of the appropriate openings for plugs and cords. For some reason, I expected the design to go all the way around, but I like the black. It's practical and it makes sense.
The only thing I didn't love about the case is that that there were tiny slips of white around the top and bottom where the case design was cut off a tad bit before the end. It's totally not that big of a deal, but I know that Zazzle has a great return policy, so if it bugged me that much, I'd definitely send it back. For now, though, I'm sending this dazzling case off to my girl so she can get her shine on!