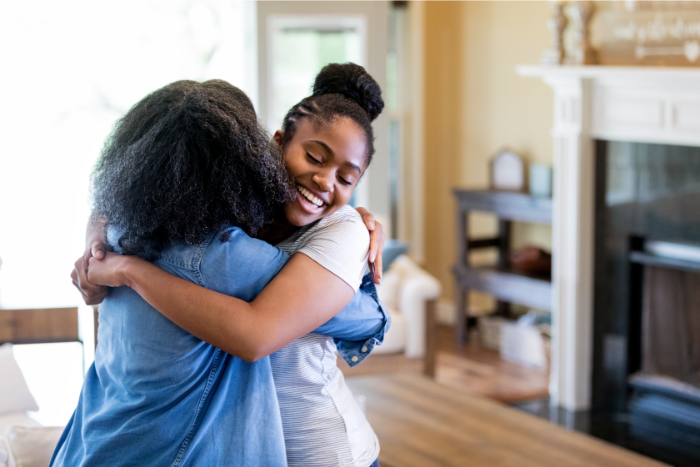 Getting my first period was not a joyous occasion. There was no first period party because I didn't know I had anything to celebrate.
In fact, throughout my life, I've considered my period a huge PITA. And it has been.
I started my period early and suffered from fibroids, making my cycle long and heavy.
I've never held back about my disdain for my menses, but now that I have a menstruating child, I'm rethinking my relationship with my period.
Instead of treating it like a burden, I'm working towards having an appreciation for what my body is capable of.
First period gift ideas
That's part of the reason that I'm a big believer in giving first period gifts.
Moms have been giving gifts and celebrating a girl's first period in cultures all across the world for centuries.
And why shouldn't it be? Starting your menstrual cycle is a rite of passage and it deserves to be acknowledged.
You don't have to spend a ton of money on a first period gift, though. Instead, give your girl something useful and special to commemorate this new phase.
Here are some ideas for first period gifts that are meaningful and perfect for a new menstruator:
Make a first period kit for her. Start with a cute pouch and add everything your daughter will need if she's out and about when her period comes on. Learn how to make a first period kit in this step-by-step post.
Get her a period tracker journal. Eventually, your daughter might want to use a period tracker app, but in the beginning, a period tracker journal that she can write in will help her have a closer relationship with her cycle. Download this free period tracker printable, or check out some of the best physical period tracker journals.
Buy her a piece of moon jewelry. If you want to give a first period gift that's less overt, consider a piece of moon jewelry. Do some folks believe the menstrual cycle is synced with the cycle of the moon and isn't that such a powerful image?
Treat her to a spa day. Whether you create a self-care experience at home or take her out to a spa, show your daughter how to love on, and take care of her body.
Make a special meal for her. Since food plays such a big role in how we take care of our bodies, especially when our cycles are on, making a healthy, delicious meal makes sense. As with everything you do for her, make sure her preferences determine your decisions about the menu.
Your daughter is sure to appreciate any acknowledgment of her first period, so don't overthink it.
This gift isn't meant to cause stress.
It should be a sweet reminder of how amazing our bodies are, and to welcome her into this new season.
For more first period gift ideas, check out this easy-to-shop list.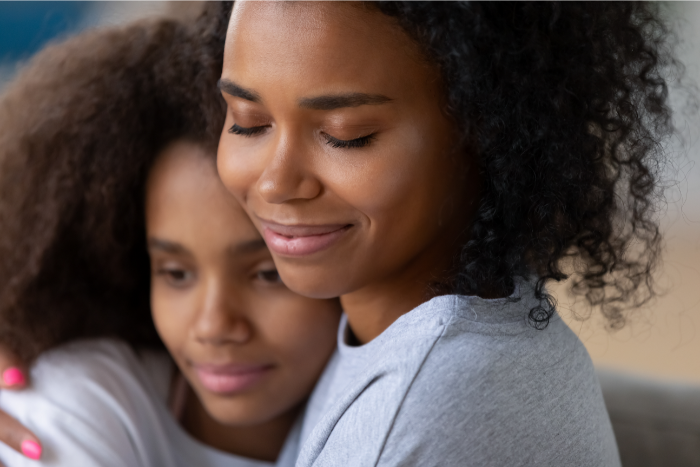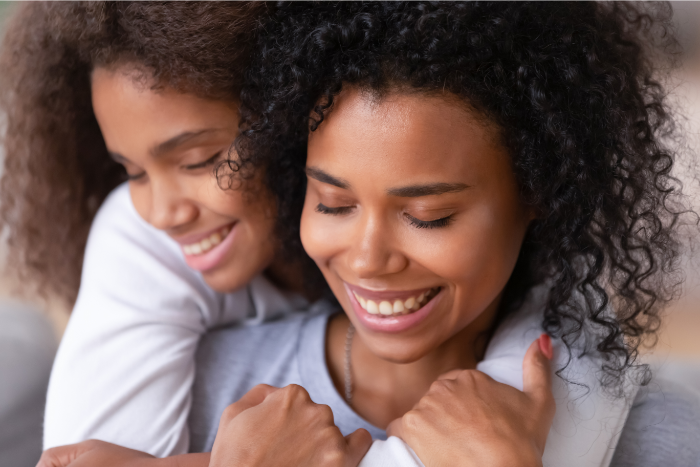 How to plan a first period party
Approaching our menstrual cycles with the right mindset is another important piece to having a healthy relationship with our periods.
That's one of the reasons some moms choose to celebrate the first period with a first period party, "new moon" party, or other uplifting celebrations along with giving first period gifts.
We're trying to instill self-love and promote a positive period attitude early!
Over the last few years, first period parties have become a much less rare event than they were when I was growing up.
As a teen, the only girls I knew that had first period or "first moon" parties had parents who were deeply in touch with their African or Caribbean cultures, or whose parents were considered to be "hippies."
I love that more folks are making the first period a cause for celebration.
First period celebrations look different across the world, but the party you plan for your daughter should reflect her experience.
To begin, think about the theme of the party.
Your theme could simply be a movie night where you watch a coming-of-age film or period-themed episodes of your favorite television shows.
Maybe everyone shows up wearing shades of pink, red, or brown to symbolize the menstrual cycle.
Or you could plan a true "first moon" party at the beach or in your backyard at sunset.
Once you have the theme, it's time to take care of the rest of the party planning.
3 things to do to plan for your first period party
Many folks choose to only invite women and non-binary folks to their first period parties.
Think about the people who are positive and uplifting and can give your daughter the support she needs as she matures.
You should also consider inviting at least a few of her friends.
Be sure to let folks know if they should bring a first period gift, or do anything to prep for the ceremony.
You don't have to have a ceremony at your first period party, but it could be a super sweet way to sow into your daughter.
A ceremony can be as simple as having all of the guests stand in a circle with your daughter in the center.
Go around the circle and share loving words about growing older, self-love, and other uplifting messages.
Frequently folks will serve food that is red or pink at a first period party.
It might be tempting to have a whole bunch of candy and sweets.
Instead, choosing fresh fruit in pretty mocktails, lovely smoothie bowls, and home-baked cakes with tea will ensure everyone leaves the party with their mind and body feeling good.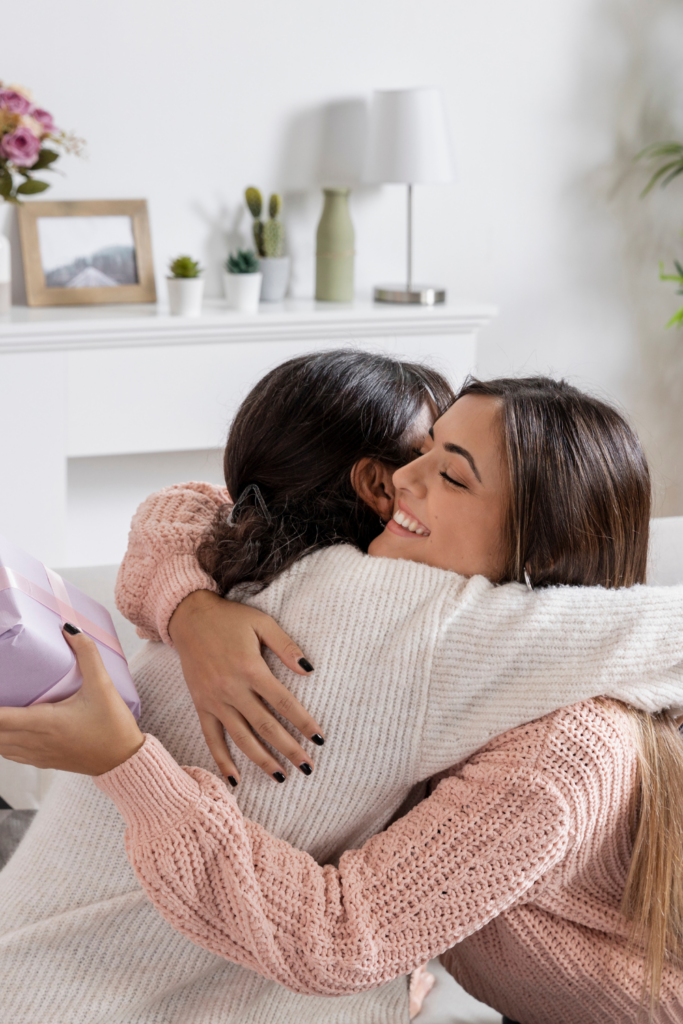 What if my daughter doesn't want to make a big deal out of her first period?
Because girls have access to so much more information about everything, including their menstrual cycles, than we did, they tend to have a different reaction to things than we do.
Getting my period was a major milestone in my life. It wasn't that big of a deal to my daughter, though.
If your daughter doesn't want to make a big fuss out of her first period, that's okay.
Honor her choice. There will be plenty more reasons to celebrate her in the future!