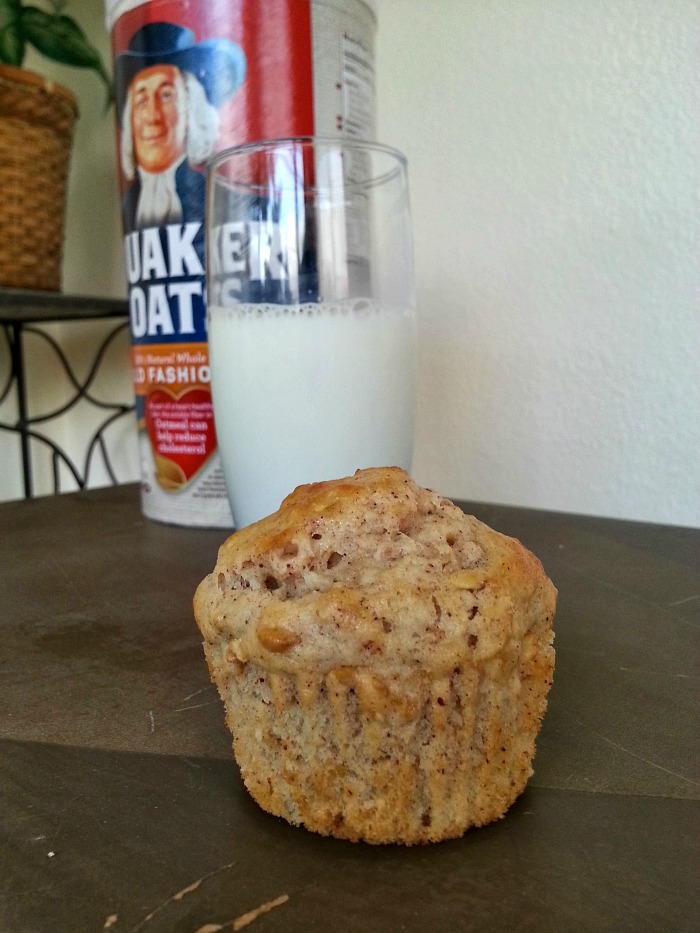 It's that time of the year again. Ayva and I have put away our summer clothes and toys, and started to transition into our favorite fall activity…baking.
Something about the chilly air makes the smell of yummy treats baking in the oven even more delicious than usual!
From cookies to cakes and sweetbreads, just add a tall glass of milk to a warm treat right out of the oven and I'm in autumn heaven!
Making muffins is a great way to connect with kids!
I've always loved baking, but having kids now makes it even more fun. Baking is an especially good idea because there's so much they can do.
My daughter has been helping me out in the kitchen since she was a toddler. Now my son helps out, too!
Obviously it can be more messy and take longer to have my kids help. Muffins are so quick and easy, though. Adding a few more minutes doesn't hurt anything.
I'm not a professional baker by any means. I've learned that if you find a great recipe and follow it to the tee, you can't fail!
My kids are way more brave than me, though. They always encourage me to experiment a little bit.
My daughter always makes innocent recipe suggestions.
While some of them aren't necessarily awesome ("Mom, we should put candy in EVERYTHING!"), others are pure genius.
Like our Oatmeal Cinnamon Muffins.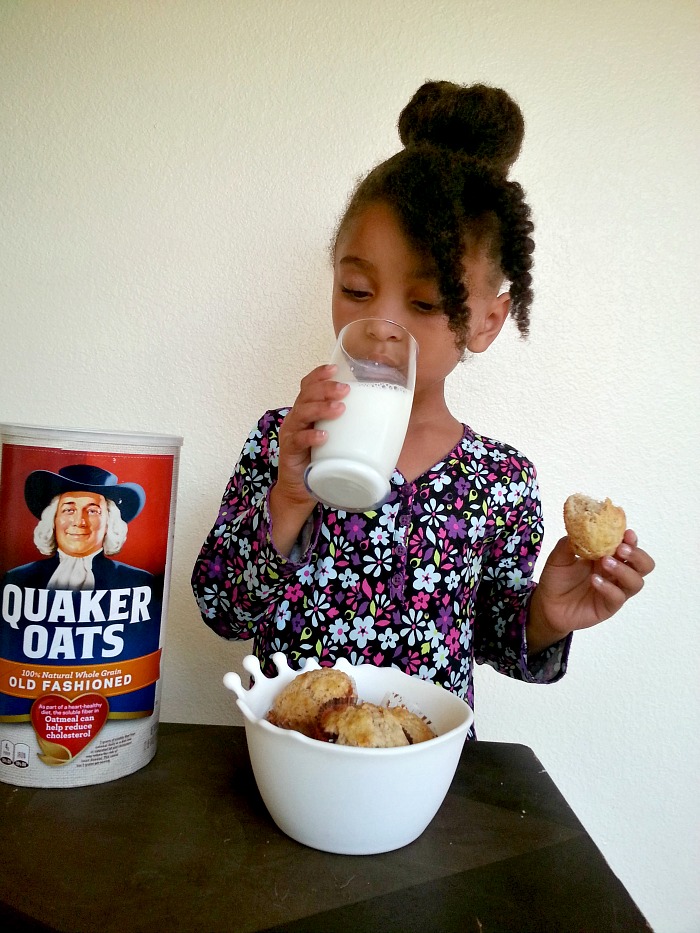 Ayva and I took inspiration from the very first "from scratch" recipe I learned, my Grandmother's cornbread.
Over the years I've perfected the quickbread. Being the Southern Mama that I am, I taught Ayva how to make it.
The other day, while baking cornbread muffins, Ayva suggested that we add some cinnamon and sugar.
Y'all…our muffins were so good!
Since I'm a soul food purist, though, I did feel a little funny about messing with my beloved cornbread.
So, armed with a huge canister of Quaker Oats…I did the unthinkable. I tried something different!
We used the exact same cornbread recipe, but eliminated the cornmeal and added oats.
While mixing the batter, we realized we needed to double the flour, so we did, and our Easy Oatmeal Cinnamon Muffins came out perfectly.
Yield: 12 muffins
Easy Oatmeal Cinnamon Muffins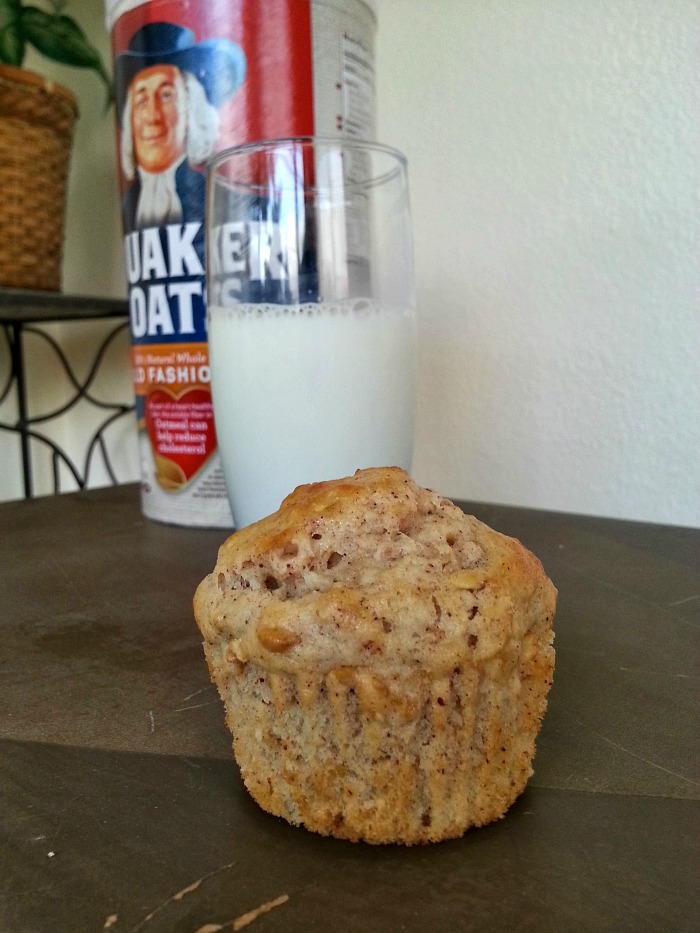 Perfect for breakfast and snack time, these easy to make muffins are sure to be a family favorite!

Prep Time 5 minutes

Cook Time 15 minutes

Total Time 20 minutes
Ingredients
2 cups flour
1 cup Quaker Oats Old Fashioned Oatmeal
1/2 cup sugar
1 teaspoon baking powder
2 teaspoons cinnamon
1 egg
1 stick of butter (melted)
1 cup of milk
Instructions
Mix the dry ingredients.

Add the milk, egg and melted butter to the dry ingredients.

Stir all ingredients, being careful not to overstir.

Spoon muffin batter into cups.

Bake at 375 degrees for 15 minutes.

Enjoy muffins with a tall glass of milk.
Notes
Feel free to play around with the recipe and put your own spin on it. Some readers have added apples and nuts!
Nutrition Information:
Yield:
6
Serving Size:
6
Amount Per Serving: Calories: 387Total Fat: 17gSaturated Fat: 10gTrans Fat: 1gUnsaturated Fat: 5gCholesterol: 75mgSodium: 237mgCarbohydrates: 51gFiber: 2gSugar: 17gProtein: 7g

If you're oatmeal lovers (we are), you probably already know that adding milk to your oatmeal takes the nutritional value way up.
You get protein to calcium to protein and Vitamin D, just from breakfast when you eat oatmeal made with milk.
If you don't have time for oatmeal in the morning (although, really…it only takes 5 minutes, folks!), our Oatmeal Cinnamon Muffins are a good alternative.
Looking for something savory? Learn how to make Quick Cheese Muffins!