This yummy Organic Chicken Fajita Sliders recipe post is sponsored by Foster Farms® Organic
There are two things that happen without fail when the spring rolls around these parts. First, my family looks for any excuse to stay outside longer thanks to the longer days and the warmer weather. I'm talking dinner outside on the balcony, walks around the lake, and hanging out at the beach, even during the week. The second thing that happens is that this Mama tries to limit her amount of time in the kitchen. It's not that I don't love cooking for my family, it's just that who wants to spend hours working over a hot stove when there's fresh air to be had!
Even though it would be super simple to eat out every single night around this time of the year, economically and health-wise, it's just not feasible. Instead, I experiment with meals that feature fresh, seasonal flavors that can be made in 30 minutes or less. Like this Chicken Fajita Sliders recipe. Because the chicken is chopped, it cooks super quickly, and the little buns just make it fun. If you wanted an even bigger shortcut, you can use precut peppers from the market. No one will judge you for it!
I know it can be tempting to go for a salad every night, but my family needs especially healthy and hearty meals when the weather changes. Ayva is putting out so much more energy as she plays outside longer in the evening, and it's the busiest time of the year at work for Terrence. That's why I choose to use Foster Farms® Organic Chicken in this recipe. The chicken is organic vegetarian fed, Non-GMO Project Verified, American Humane Certified, and certified organic by the USDA. I can pick it up right at my local Safeway along with everything else to make this delicious, simple meal. Spring is meant for families, fun, and good food. These fajitas bring all of that together!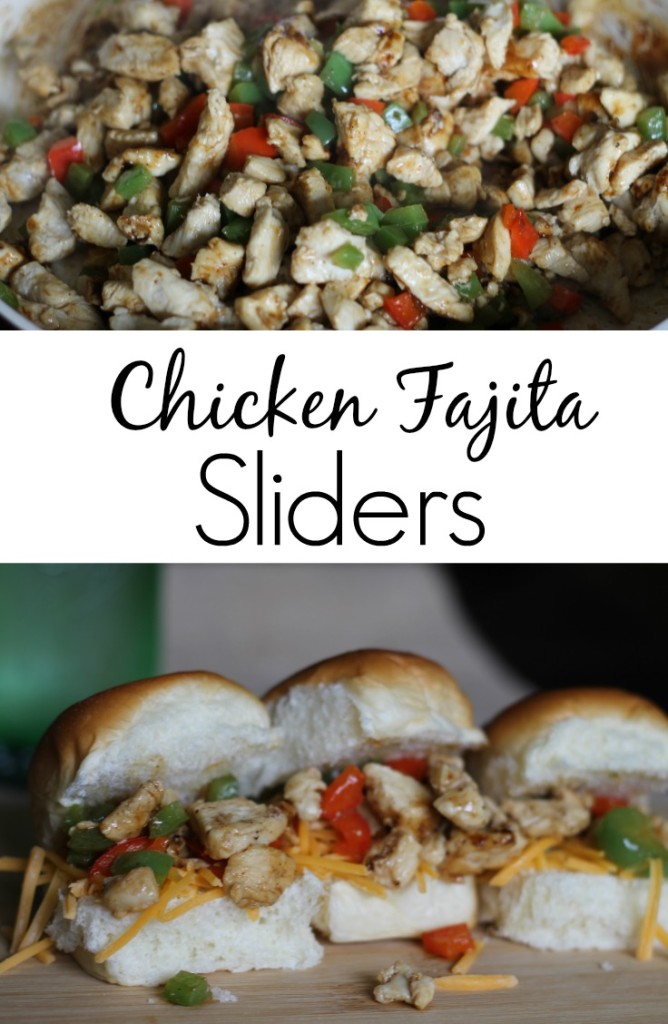 Follow Foster Farms on Facebook for news, recipes, and more. You can also click here for a money-saving coupon on their organic chicken!
Organic Chicken Fajita Sliders
Ingredients
– 2 lb. Foster Farms® Organic Chicken Boneless Skinless Breasts, chopped
– 1 packet fajita seasoning
– 1 organic red, yellow and green bell peppers (or pick up pre-chopped from your market!)
– 1 organic onion
– 2 cups organic shredded Mexican cheese blend
– 12 organic small dinner rolls
Directions
-Cut the Foster Farms® Organic Chicken Boneless Skinless Breasts into bite size pieces. Add a bit of olive oil to a pan and sauté until cooked through. Put to the side.
-Chop the peppers and onions and sauté in olive oil until soft.
-Add chicken to the pan with peppers and onions. Add fajita seasoning and mix thoroughly.
-Serve the fajita mix on the dinner rolls. Enjoy!
This is a sponsored post written by me on behalf of Foster Farms® Organic Chicken.