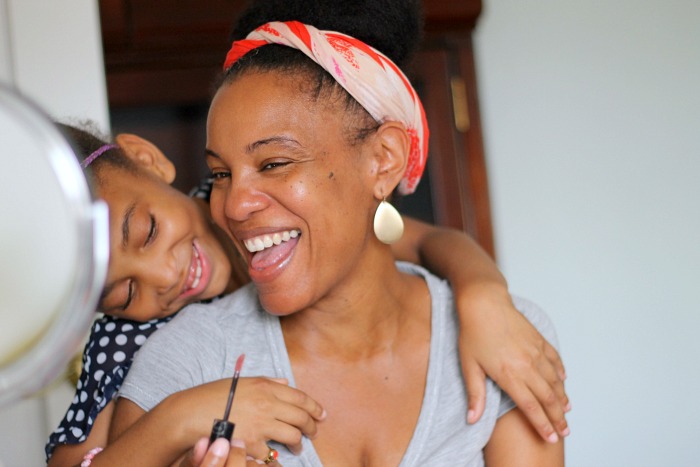 The last twelve months have been incredibly strange for me. Not in a bad way. The shift in the energy around me, the movement of the people in my circle, the emotional clarity and self-assuredness have me feeling more strong and capable than I've ever felt in my life. Maybe it was my difficult pregnancy, the exhaustion of the emotions of the Presidential election, or just getting older, but this year? I didn't have the energy to play politics. The only thing I could do is be me. Authentically, genuinely, flaws and all Brandi.
Oh, there have been some casualties. There always are when you are committed to being true to yourself and what you believe. There always are when you are intentional about being honest and real with people in an effort to form deeper, more meaningful connections. There always are when you stop hiding behind niceties and start being real. There always are when you put yourself and your needs before that of others because, damn it—you need to take care of YOU every once in awhile.
iLoveMyself
This year, I practiced self-love, shared some of my personal challenges and triumphs, and worked to overcome people-pleasing tendencies. In my posts I Love You (Even When I'm Loving Myself), Not a Do Over But a Do Again, First Day of My Last, and On Being a Chill Playdate Mom, I owned who I am—boldly and unapologetically.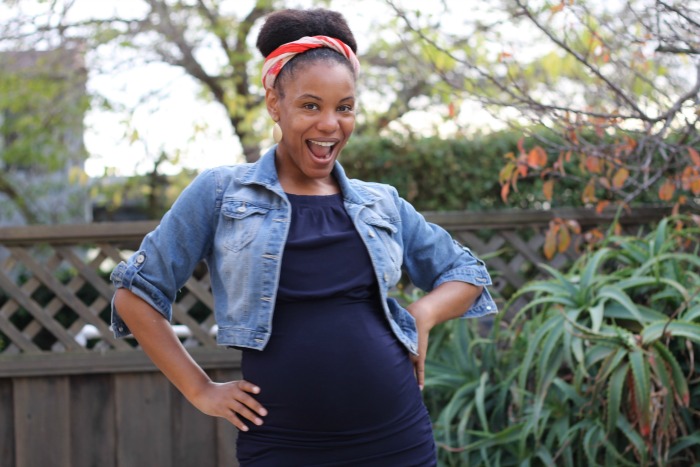 iSpeakUp
This year, I stretched myself by speaking up about the issues that I wanted to, when I wanted to, and in the way that I wanted to. I wrote posts like How to Show Up for Black Women, Parenting Plan for the Next 4 Years, and Being a Black Mom in America, and A Fair Chance for Her to share my perspective, and add to important conversations happening all over the country.
iPartner
This year, I was honest about my love of partnering with brands to tell stories about my family and how their products incorporate into my life. I like making money writing, I am BLESSED to be able to make money writing, and ain't no shame in my game. Posts like How to Help Your Daughter Keep Her Confidence with Dove, Be Yourself Monster High Party with Mattel, Family Money Matters with TIAA, and We Were Filmed for Two Weeks: The #NoMoreFORO Experiment with ReadyRefresh allowed me to introduce my favorite brands to my audience while earning a living and making memories with my family.
iEmpower
This year, I stepped up the work I do to empower other women through my work with Courage to Earn. I like it when my friends win, and I'm going to be honest with them about what it takes for them to win. I published several ebooks, hosted numerous workshops, and went live in the Courage to Earn group at least once a week. Videos with topics like The magic formula for making money + all money ain't your money, What are you doing this for? What is your passion? What is your purpose? What is the legacy you will leave?, and Own it + The truth about blogger rates allowed me to share the things that I'm learning in my entrepreneur journey, and empowers group members to think differently and BIGGER about their own businesses. (Please feel free to join the group! The videos are all there for you to check out and be empowered by!)
iAmNominated
It's because of all of these things that this year I've been nominated for Mom 2.0 Iris Awards for Mom Blog of the Year and Best Parenting Vlog! All I've been doing this year is being the best me that I can be. I've made mistakes, had some wins, and have been intentional about being present and reflective about the ups and the downs the year brought me.
Whether I win or lose, it doesn't matter. I feel grateful that my peers have recognized the work that I'm doing. I am honored to be listed along with some of my most favorite bloggers and content creators. I own the fact that I belong on that list just as much as they do, and I'm proud to be there.
Every year I feel like I'm getting better. Whether I have the Mom Blog of the Year, or the Best Parenting Vlog of the Year is yet to be determined. What has already been decided, though, is that I have been the Best Brandi of the Year and this life that I get to live, these stories I get to tell, this community of people I get influence and be influenced by (including YOU)—that's my prize.