If adults have a tough time understanding the voting process, it must be especially challenging for kids. These books will help kids know more about the voting process.
And who knows?
Maybe you'll learn something new while you're reading to them.
This beautiful book is a must-have for families to read before the 2020 presidential election.
V Is For Voting tells both the modern and historical story of the election process.
An engaging introduction to the concept of democracy, you'll learn about activism, social justice, and civil rights, too!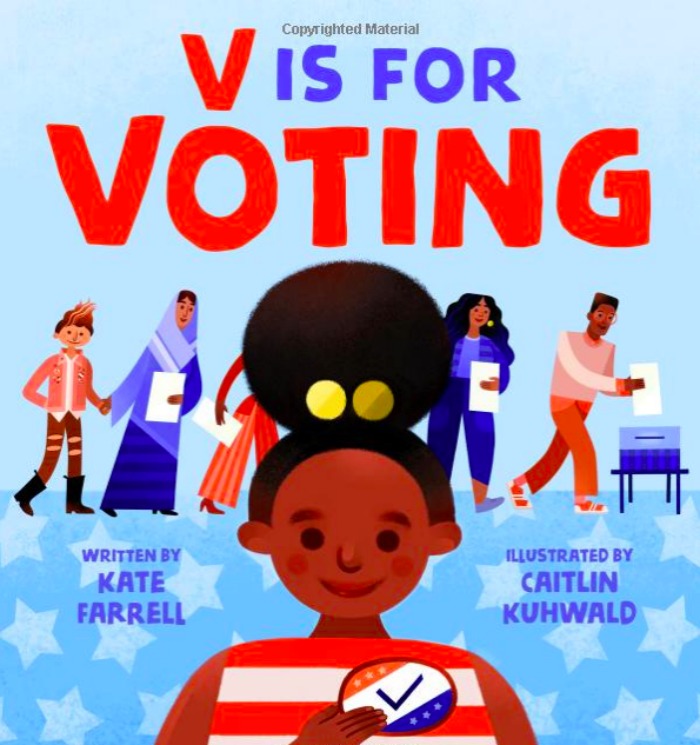 This gorgeous and important picture book is an honest and thoughtful look at voting rights in our country.
Equality's Call: The Story of Voting Rights In America is incredibly informative, without leaving out important information that's often left out of stories about America's voting history.
You'll enjoy this book as much as your children.

If you have a learner who would prefer a more interactive experience to learn about the election process, What Is a Presidential Election will be perfect for them.
This book answers everything you'd want to know about running for president. Not only that, but it includes stickers, activities, and an electoral map poster!
Kids will really get a lot from this book about a school that serves as a polling place!
As the students of Stanton Elementary School learn about the election process, so will your learner.
Vote For Our Future is both charming and powerful, and would make a perfect addition to a classroom library.
DK Readers have been a staple in classrooms for years, and there's a good reason why. They're packed with easy-to-understand information.
What Is An Election talks about elections in general.
Your learner will appreciate finding out how some of the leaders around the world they've heard about were voted into their positions.