How do you dress up a school uniform? Here are a few ideas!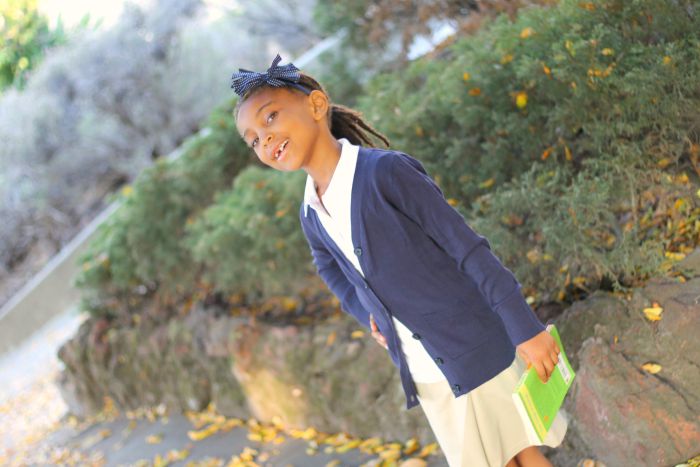 When Terrence and I first started looking at schools for Ayva, I was vehemently opposed to her attending a school that required uniforms.
As a former educator, I understand the benefit of children having the freedom to express themselves through their clothes.
Uniforms, I thought, encouraged group think and I wanted my baby girl to be a leader, not a follower.
Of course, once we started digging into schools, whether students had to wear uniforms or not became way less important than the type of curriculum the school followed, the teacher-to-student ratio, and the quality of the school community.
It just so happened that Ayva ended up at an excellent Catholic school with pretty strict uniform guidelines.
As a kindergartener, Ayva was pretty pumped to wear her uniform most days, but things changed in the first grade.
She loves everything about her school except for having to wear a uniform. She loves fashion and dressing up and wishes she could do it every day.
I reminded her about free dress days and promised her that she could personalize her uniform every day to make it more unique and special for her.
Now that Ayva's in middle school, they're allowed to wear a special graduation year sweatshirt, so she and her friends wear those. Still, she adds her touches to make her uniform feel more like herself.
If you have a child who wears a uniform to school, here are some ideas of how to dress up a school uniform and add flair to their outfits this year.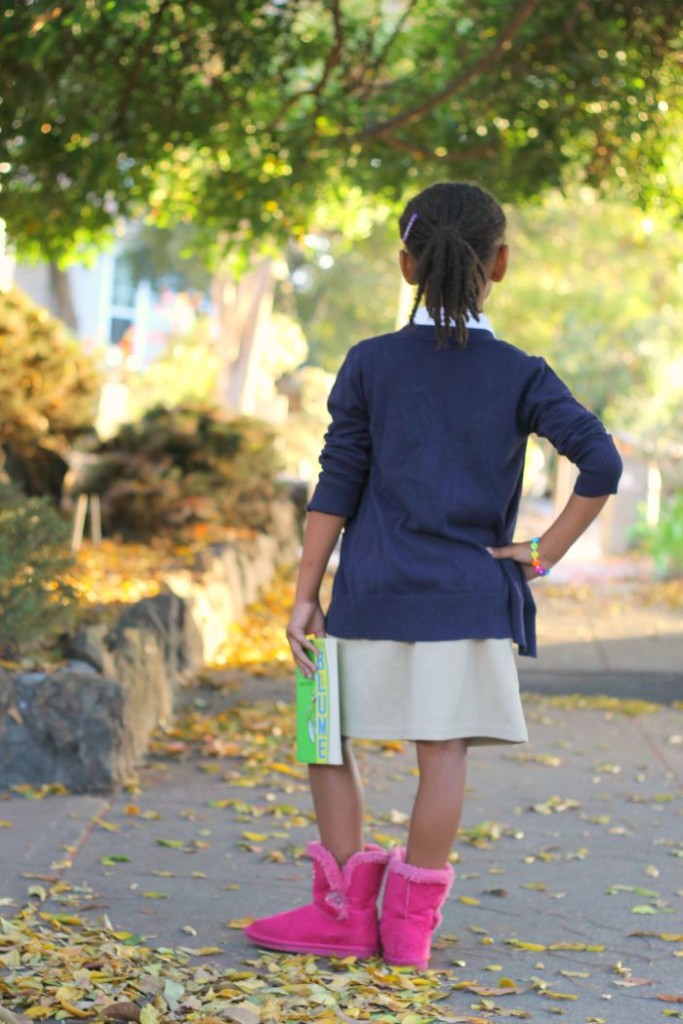 How To Dress Up a School Uniform
Dressing up a school uniform might take a little creative maneuvering to make sure you don't break the rules, but it can be done.
Here's where to focus:
Hair accessories
Cute shoes
Colorful socks
Lots of flair (buttons, patches)
Jewelry
Backpack
1. Add some flavor with hair accessories.
Even if your scholar isn't allowed to wear jewelry, try headbands or unique little hair clips.
Ayva has a ton of hair accessories that she switches out and wears every day.
Also, you can usually get a headband or bows in the same style as your uniform.
Although my daughter has outgrown wearing her cute little ponytails with a plaid headband on top, I still remember how adorable she was!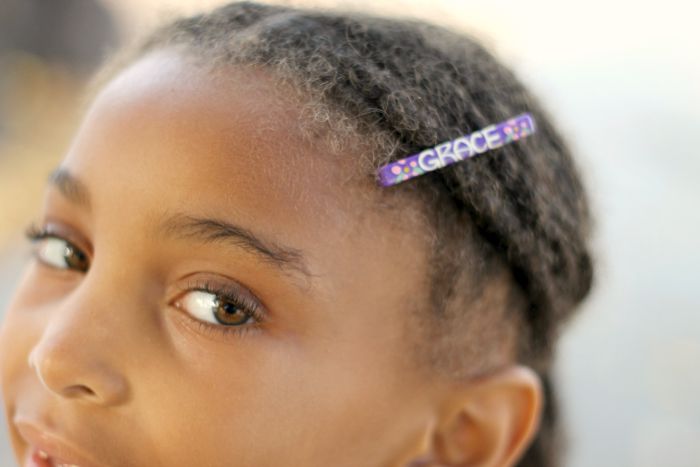 2. The shoes make the uniform.
We're lucky that our school lets the children wear any type of sneakers or rubber bottom shoes.
Once Ayva learned she was able to wear shoes with sparkles and bows, she felt better about the uniform as a young student.
Now, she mostly wears Air Force 1s or Vans.
If your child has to wear a certain color, you can still find adorable black, brown, or navy shoes if you take a little time to look around.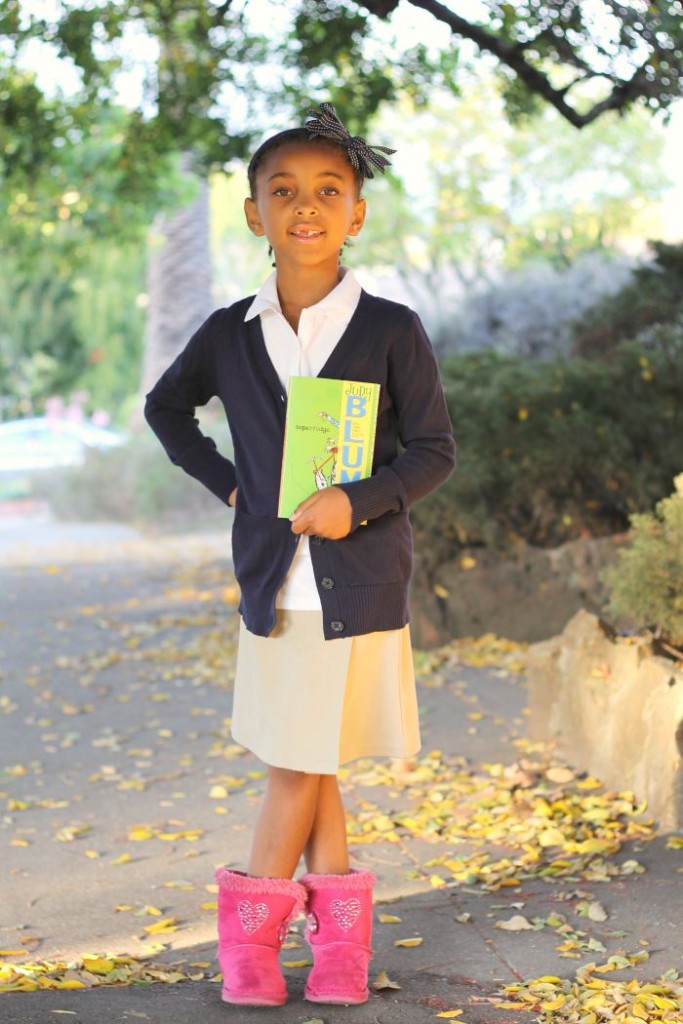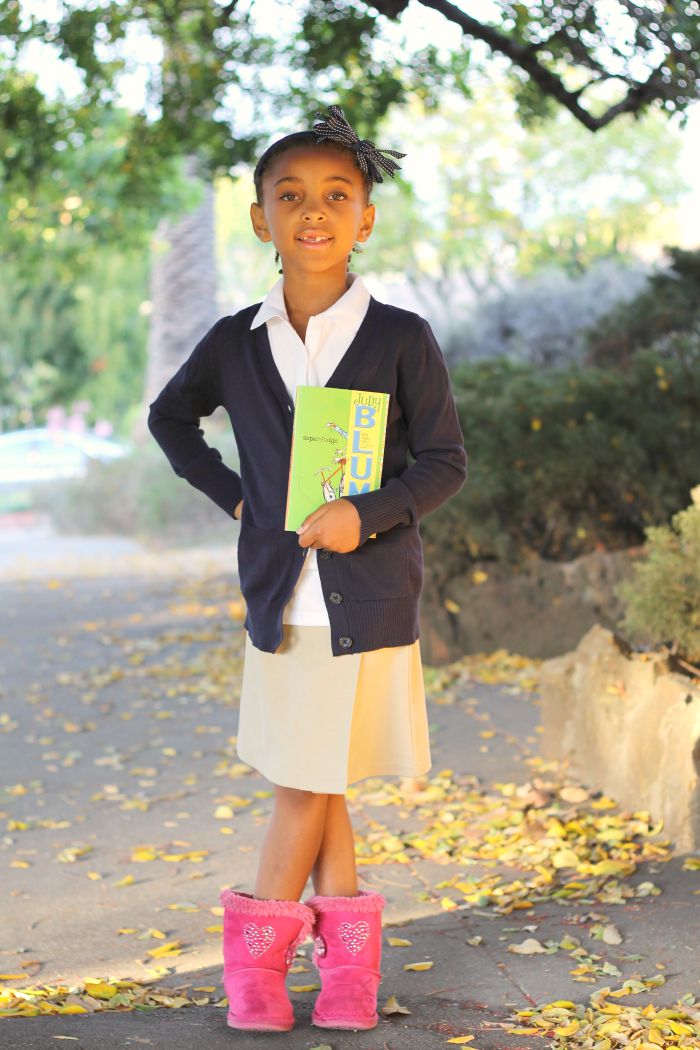 3. Try colorful socks.
When I taught in Philadelphia, some of the students showed their personalities through socks.
I thought it was a clever way to add color and fun to their uniform!
My daughter's school doesn't allow colorful socks except on special days, but if your child's school doesn't mind, definitely go for it!
4. Add flair with buttons.
Tiny little buttons or patches are a sweet way to add a little something to a plain cardigan.
Finding vintage buttons can even become a fun new hobby!
5. Everybody loves jewelry.
If your school allows jewelry, let your child start their jewelry collection with lots of costumey pieces.
If you're up for it, you make a few pieces at home together.
6. Get a stylish backpack.
Most schools will allow kids to wear the backpack style of their choosing.
Since they'll be wearing the backpack most of the day, it's like an extension of their uniform.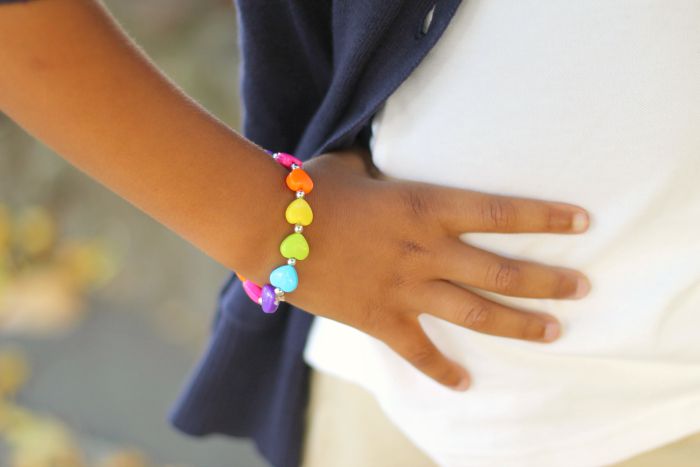 I know that your child's desire to dress up their school uniform might feel trite or unimportant, but please try to oblige them.
School is already hard enough. If adding a little personal touch to their school uniform makes them feel more comfortable, what's the harm?
There's no harm, but the emotional benefits will be worth it.