We're Lakeshore Learning Blog Ambassadors and this post is sponsored.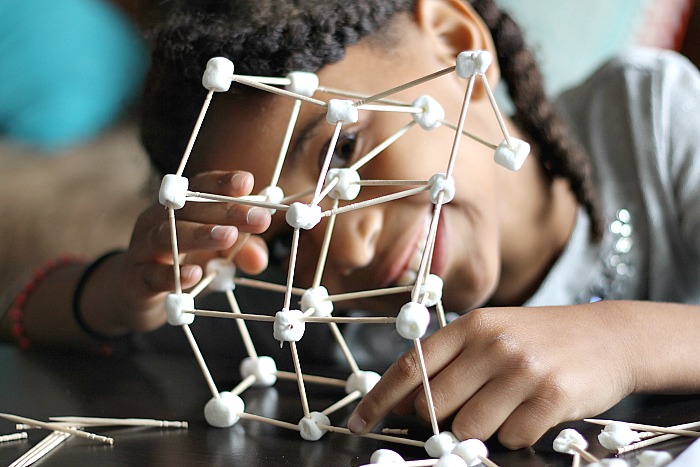 It's really summer, y'all. The days are longer, the weather is hotter, and the kiddos are more bored than ever. Forget about the fact that they have rooms filled with toys, and are in summer camp for most of the day. For some reason, when school is out, children expect to be entertained all day long.
I blame teachers. They're just too darn creative! Those brilliant educators are always thinking up ways to keep their students engaged. Just this past year, Ayva learned so much in so many different ways. From performing in a play to learn about the origin of Christmas, to discovering everything there is to know about Pennsylvania by creating a diorama, her teacher was always switching things up to keep learning fresh.
Moms, we need to take a page out of the teacher's handbook, and try something different to beat summer boredom, and I have just the thing. Challenges!
Summer Learning Challenges
Yup! There's nothing like a good old-fashioned challenge to get kids excited about doing something. Give a child a problem to solve and a few tools, and watch them spend hours focused on finding the solution. Lakeshore Learning has three challenges and a sweepstakes to get you started.
Challenge #1: Creativity Challenge
Make a car or castle with moving parts from recycled material. Click for Creativity Challenge instructions.
Challenge #2: Building Challenge
Create a super tall tower that stands up by itself using marshmallows and toothpicks. Click for Building Challenge instructions.
Challenge #3: Sail Away Challenge
Design a sailboat that floats when it's full of pennies. Click for Sail Away Challenge instructions.
Check out the challenges and pick one to complete. Take a picture of the finished project, fill out a short form, and upload it to the Lakeshore Learning Sweepstakes page for a chance to win a $500 e-gift card!  To get you started, here's a 20% off coupon now.
Ayva chose to do the Building Challenge. Take a look at the video to see how it went!
Our family loves being blog ambassadors for Lakeshore Learning! Make sure you follow us here on the blog, and on Facebook and Periscope all summer long where we'll be sharing videos of different products and activities in action. Head over to Lakeshore Learning on Facebook,Twitter, Pinterest, or their website for ideas on ways to engage your children in education and make learning fun!
Win a $25 Lakeshore Learning e-gift card!
Our Lakeshore Learning Friends are giving someone in the Mama Knows It All audience a $25 Lakeshore Learning e-gift card! Enter in the easy Rafflecopter below!
I am a blog ambassador for Lakeshore and am compensated for my work. I received product free of charge, but all thoughts and opinions are 100% mine. The sweepstakes prize is provided for the winner free of charge from Lakeshore.